A new online course: 日本語6 Japanese 6 – Plain Form & Informal Speech just launched.
You can get this course with 40% OFF between 11/18 to 11/25.
Lesson Video: Over 5 Hours
PDF 65 pages
Speaking Sessions with MP3
Support from Sensei
Download the Lesson List
Check the course content in the Lesson List.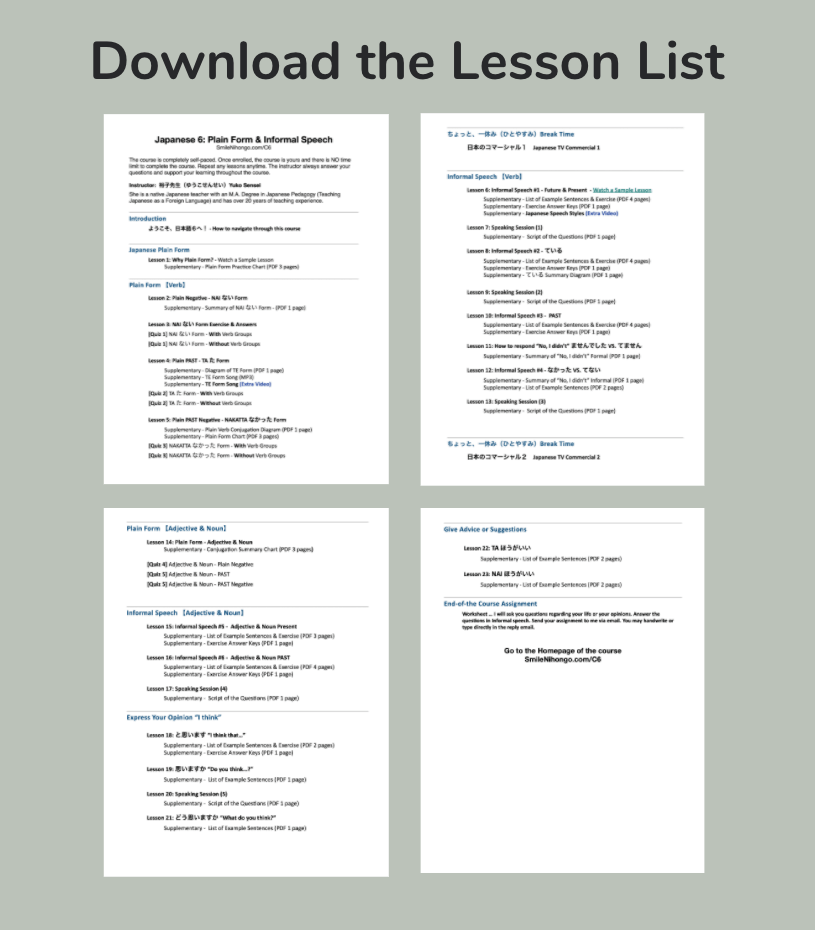 Sample Lesson