In this lesson, let's learn how to say country names and nationality in Japanese. Especially pay attention to how to pronounce your country name and nationality.
Download the List of Nationality and Occupation. (PDF, 2 pages)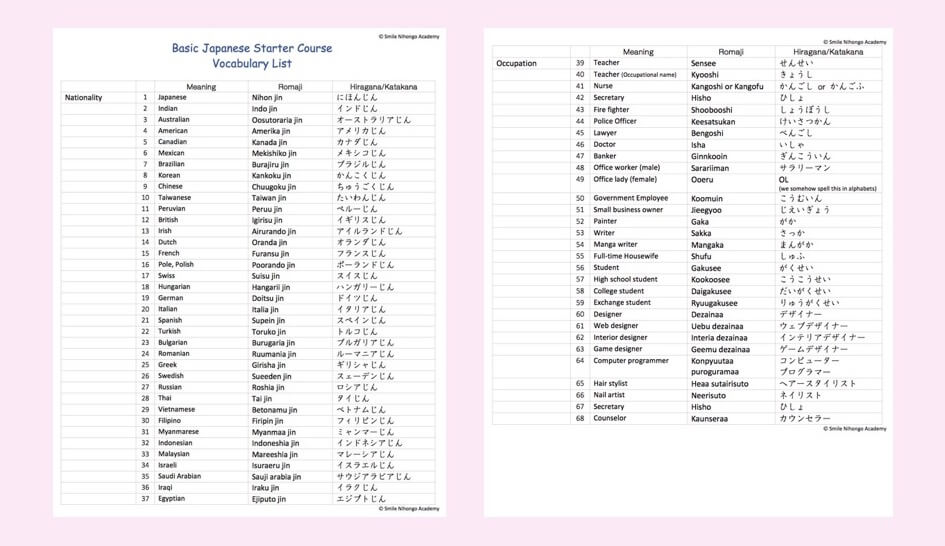 For your convenience, below I also list the nationality names in Japanese covered in the lesson. However, be sure to watch the video to learn how native Japanese speakers pronounce them.
If you don't find your nationality below, please contact me by replying the email I sent you. I will tell you how to say your nationality in Japanese.