Here is a chance to learn Japanese on your own. You can learn at your own pace from the comfort of your home, and still receive professional lessons from a real Japanese teacher. If you have tried to teach yourself from books but it hasn't worked, why don't you try an online course? I have a free course for beginners to try out!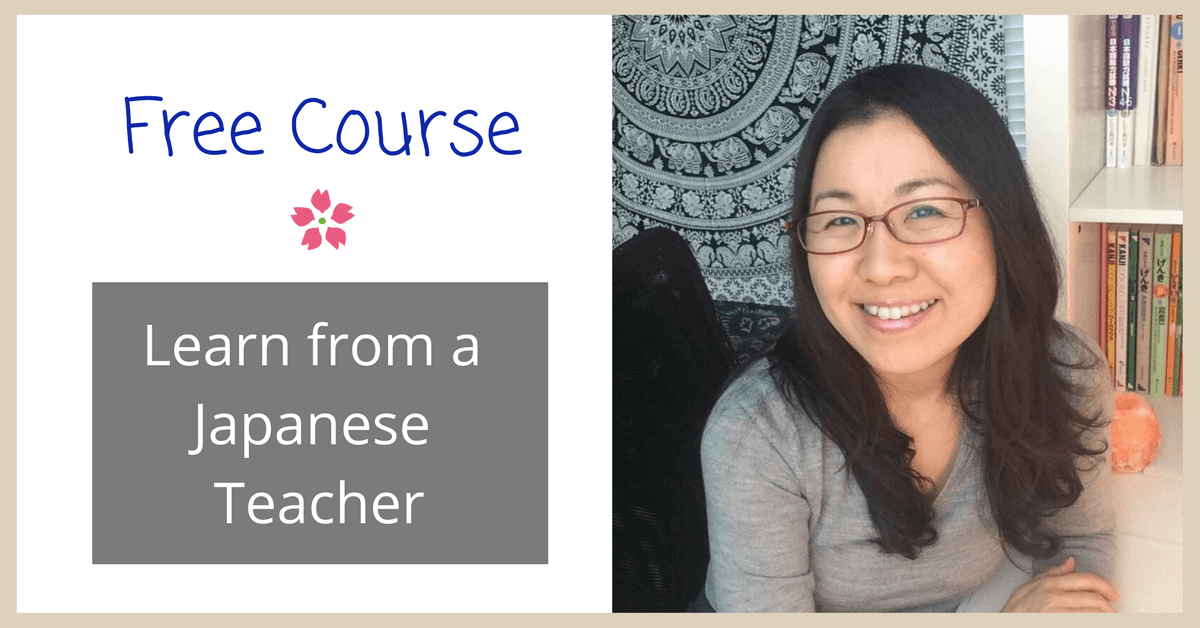 Does It Work? Try a Free Mini-Course
---
Before you invest your money and time in any online courses, it's always best to see if the course fits your learning style.
The only way to find out is to try the lessons. Hence, the free course. 🙂 Try and see for yourself if it works or not.
Sign Up!
Sign up above with your name and email address, and you are in! You can provide your real name or any name that you want me to call you. Just know that once you become my student, I will begin using the name you provided and calling you [any name you provided]SAN. 🙂
No need to provide payment information. You will never be charged unless you've decided to join my paid courses in the future. Even if you decide not to, that's ok. You can keep this free course forever. I will be sending you each lesson via email, so you have access to those lessons anytime from your mailbox.
Why Learn Japanese Online?
---
With online courses, you have the freedom to learn in your spare time at your own pace. Every learner has his/her own comfortable pace to digest new information. However, in language classes, everyone has to proceed at the same speed and attend the class regularly.
Besides, it's tough to stay motivated to learn when no-one is there to guide you through or answer your questions, isn't it?
An online course taught by a real teacher is perfect in that sense. It allows you the flexibility to go at your own pace and have your questions answered. It's quite affordable too compared to spending a few hundred dollars for tuition or paying your private tutor $50/hour.
My online courses are yours forever once you are enrolled. You can go back and repeat lessons as many times as you wish.
What's In the Course?
---
The trial course is designed for beginners. The main focus is going to be on Japanese basic grammar and sentence structure. By the end of the mini-course, you will be able to say simple things about yourself and other people. (name, nationality, occupation, etc.)
Once signed up, you will receive 5 lessons with video via email over 9 days.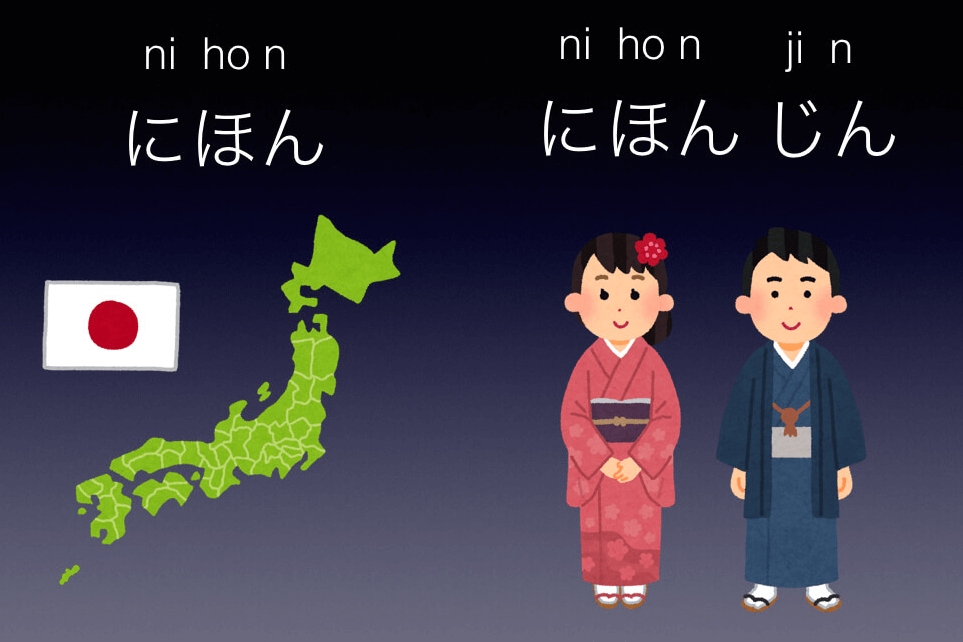 I am not going to teach Japanese letters in the free course. 
You may or may not know this but we have three different writing systems in Japanese. Out of the three, Hiragana letters are normally the first thing we teach in a Japanese language class.
However, in my online courses, all the lesson videos are made both in Hiragana and Romaji (Western alphabets), so you don't need to know Japanese letters to learn from the lessons.
I also provide PDF materials for you to download, and those are made in both in Hiragana and Romaji too.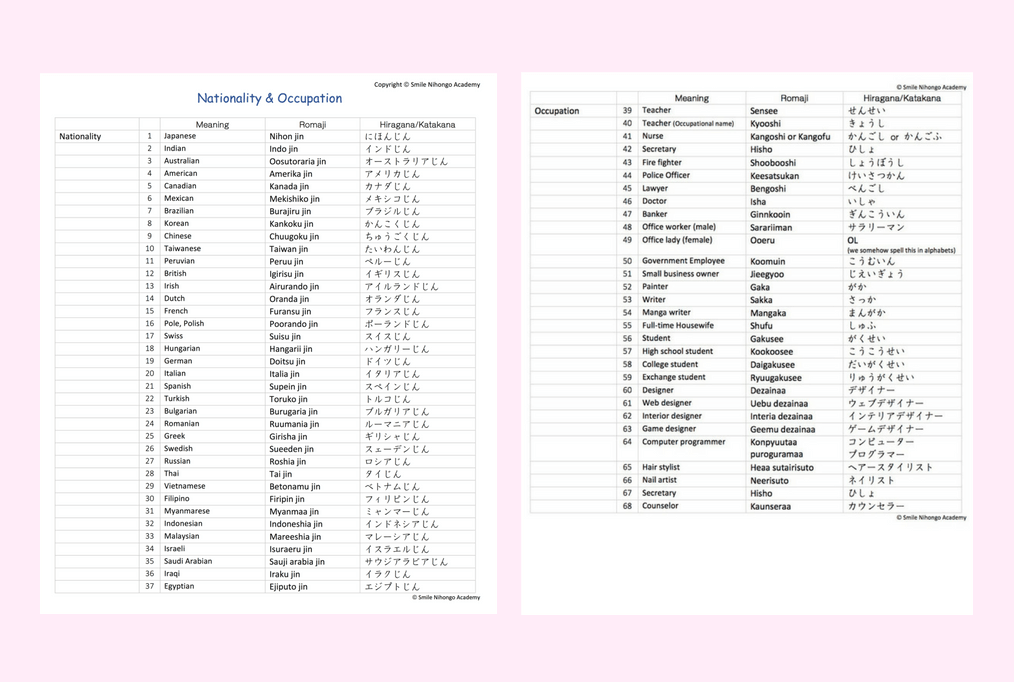 Again, the purpose of this trial course is for you to see whether or not my teaching style matches your learning style. Please try it and see if my explanations make sense to you and are easy to follow as well. In that respect, even if you aren't a complete beginner, you can still use this course to check the style, quality, and content of my lessons.
Get the course for free. Provide the information below and you are all set. The first lesson will be sent to your mailbox right away.
Sign Up!
Here is the List of Lessons
---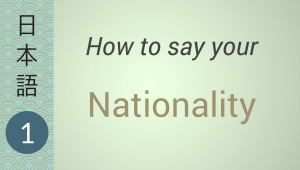 Lesson 1 – How to say your nationality
In the very first lesson, I will cover country names in Japanese and how to use them to say your nationality. In the lesson video, I want you to try pronouncing country names other than your own as it is going to be a good practice for pronunciation.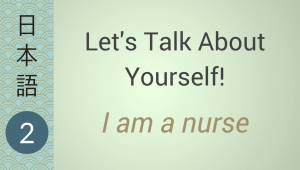 Lesson 2 – Let's talk about yourself!
In the second lesson, you will learn how to construct sentences in Japanese. Then, I will cover how to use those sentences to say your name, nationality, and occupation. This is basic information about yourself that you can give in your self-introduction.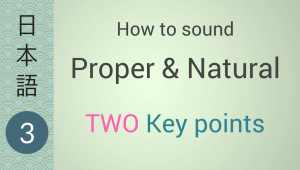 Lesson 3 – How to sound proper & natural, TWO Key Points!
In the third lesson, I will cover two crucial points for you to sound proper and as natural at this level as possible when speaking in Japanese. These are two of the very common mistakes that I see even intermediate-level learners make. I want you to be aware of these at an early stage of your Japanese learning.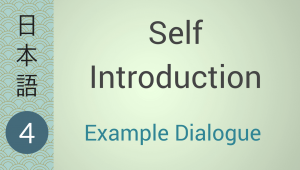 Lesson 4 – Self Introduction, Example Dialogue
Let's use what you have learned in the previous lessons in self-introduction. Listen to the example dialogue between two people and understand how you can use those simple sentences when you introduce yourself.
Lesson 5 – Let's talk about others!
In the last lesson of the course, we will expand the knowledge you've gained so far to talk about other people in your life such as your father, mother, boyfriend, girlfriend, and best friend. You will be amazed how much you can say things in Japanese by the end of this trial course!
Who Is the Teacher?
---
A little about me. I am a native Japanese who has been teaching Japanese as my profession since 2000. I am specially trained to teach English-speaking learners so all of my lessons are conducted in English, although I have had students from many non-English-speaking countries as well.
You can watch the video here if you want to learn more about my background and why I am teaching Japanese online.
Learn Japanese On Your Own!
---
I hope you will take this opportunity to learn Japanese on your own through an online course. If you have never tried to learn Japanese from a professional teacher, it will also be the chance for you to see if that's the path you want to proceed.
If you feel this mini-course doesn't work for you, that's ok. You can simply walk away at the end of Lesson 5. You have nothing to lose!
Sign Up!
Meanwhile, if you are curious about other courses I offer, please visit the homepage of my online school, Smile Nihongo Academy.
I'm looking forward to having you as my student. See you in the first lesson!