こんにちは。ゆうこせんせいです。
Hello, I am Yuko-sensei, the owner of this website, SmileNihongo.com. Great to have you here!
I am a native Japanese, born and raised in the southern part of Kyushu, Kagoshima prefecture. I have M.A. in Japanese pedagogy (teaching Japanese as a foreign language) and been teaching Japanese in the United States for 19 years.
Teaching Japanese is my passion. 
I've mainly taught at universities and colleges. I've also done teaching senior citizens at community centers, for short summer programs, and private tutors.
Students usually describe my teaching styles fun and easy to understand.

Learning Must Be Fun
I do focus on making the learning experience fun.
You know how nervous you can get when you try speaking a foreign language. Believe me, I've been there. I was once an English language learner. At an early stage of my learning, it was so intimidating and scary to have to speak English with my limited ability! I struggled so much to master this language and after all these years, I am still learning! (Maybe I'll share my journey of learning English in a separate blog)
When we are nervous, our minds are closed. We are in no condition to absorb new information. To learn, we must be relaxed and open. This is why I strive to make the learning environment for my students fun and comfortable.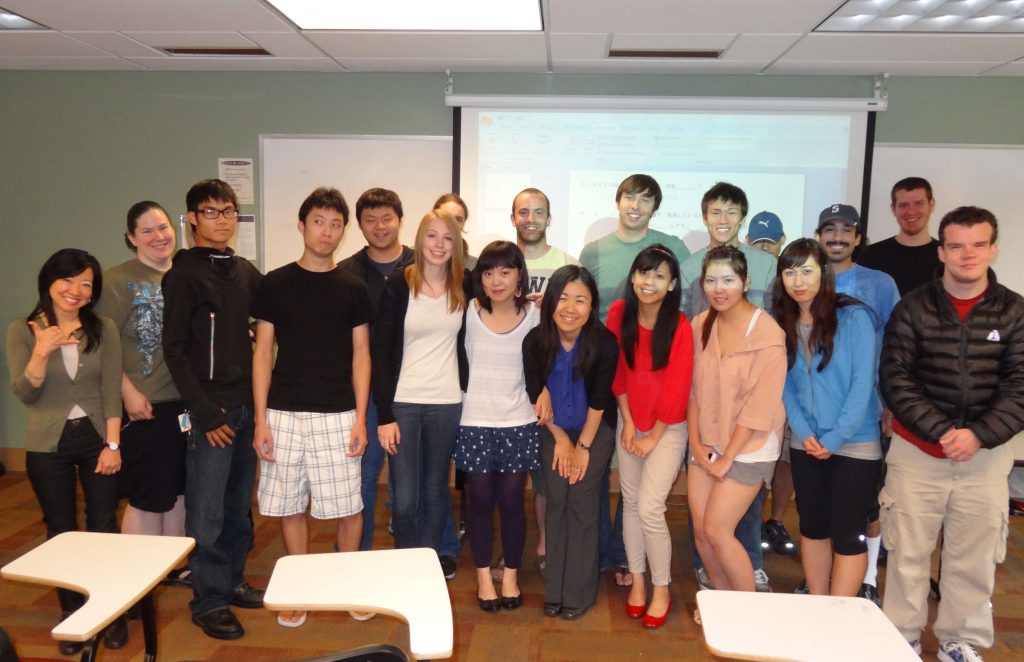 During my teaching experience of 19 years, I've mastered various teaching approaches to best serve different types of learners.
Japanese Language Teacher Online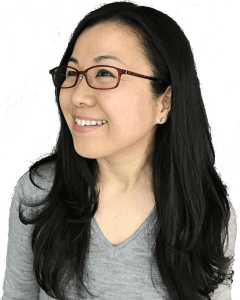 Now I wish to use my skills to assist learners on a broader scale. Technology made it possible for me to reach out Japanese learners all over the world who are willing to learn but unfortunately do not have an opportunity to do so in their local areas.
For such enthusiastic learners, I have created online courses (both free and paid courses) where you can learn Japanese in the comfort of your own house at your own pace.
Check all the courses at my online Japanese School: Smile Nihongo Academy 
As for my personal life, I live with my husband and two cats in the beautiful pacific northwest, USA. My husband is American and he is in the process of learning Japanese. (Just like you!)
He speaks only a little Japanese at the moment, but surprisingly our cats are bilingual!
My husband talks to our cats in English and I talk to them in Japanese, so naturally, they have become understanding both languages. lol
Want to Try a Mini-Course for Free?
Every leaner has a different learning style. Therefore, it's always best to see if the course fits your learning style before you invest your time and energy to it. The only way to find out is to try the lessons. Hence, I offer free mini-courses for you.
Pick the one that you think fits your level. Click the Sign-up button, provide your name (nickname is fine) & email address, and you are good to go!
Mini-Course 1: Start-Up from Zero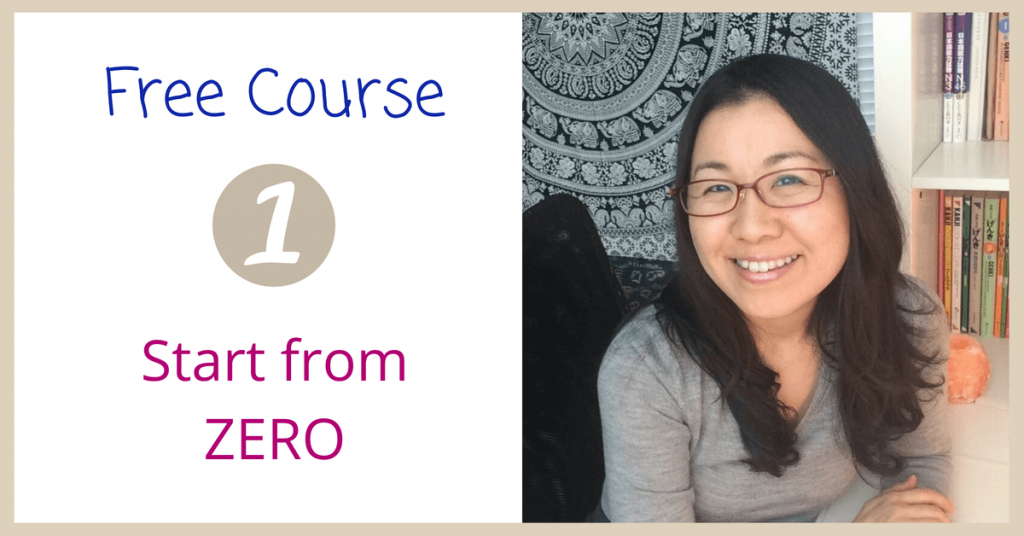 The course is designed for complete beginners. You'll learn how to say basic things about yourself such as name, nationality, and occupation. I will teach you how to speak properly even with your very limited skills in Japanese.
Lesson 1 – Your nationality in Japanese
Lesson 2 – Let's talk about yourself!
Lesson 3 – Don't want to sound funny in Japanese?
Lesson 4 – Introduce yourself in Japanese
Printable Materials (PDF): Vocabulary list
Mini-Course 3: Say What You Do – Japanese Verbs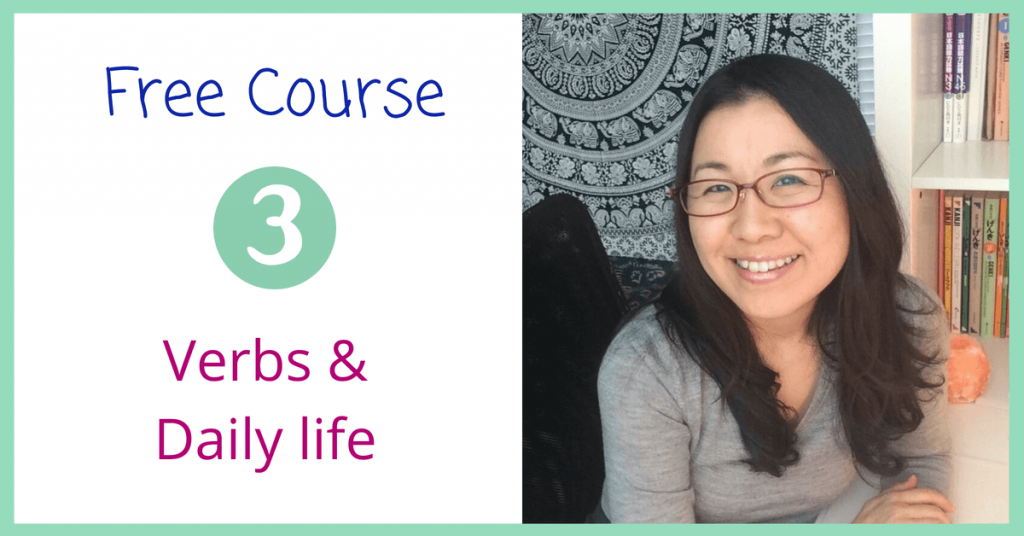 This course covers the basics of Japanese verbs. You will learn how to say things you do or don't do such as "I drink coffee every morning" or "My boyfriend plays golf on weekends."
I will show you how systematic Japanese sentences are and how to build them on your own. I will also explain the difference between Formal and Informal speech in Japanese and what you can do to avoid sounding awkward when you speak Japanese.
This free course also comes with tons of PDF materials that you can download. (21 pages in total!) Each material is prepared in both Romaji and Japanese letters (Hiragana/Katakana), so you don't have to know Japanese letters to learn from this course.
Lesson 1 – Word order doesn't matter much
Lesson 2 – Do I sound like a child?
Lesson 3 – TWO tips – Not only correct but NATURAL
Lesson 4 – Now, can you say this in Japanese?
Printable Materials (PDF): Vocabulary list & Verb list (21 pages)
Sounds good to you? Go to the Sign-up Page!
 Connect with me on social media 🙂
I welcome any suggestions or input to better my courses or this website. Feel free to write to me at SENSEI@SmileNihongo.com! I look forward to interacting with you and assisting your Japanese learning endeavor.
どうぞよろしくお願いします。(Doozo yoroshiku onegai shimasu)
裕子先生 Yuko-sensei