こんにちは。ゆうこせんせいです!
Hello, I am Yuko-sensei. Thank you for visiting my website, SmileNihongo.com.
This is an information site (blog site) for my school, Smile Nihongo Academy. Here I share free resources and useful information for your Japanese learning. ようこそ!(Welcome!)
I am a native Japanese, born and raised in the southern part of Kyushu, Kagoshima prefecture. I have M.A. in Japanese Pedagogy (Teaching Japanese as a Foreign Language) and have been teaching Japanese for over 20 years.
Teaching Japanese is my calling 
I've mainly taught at universities and colleges in the USA. I've also taught senior citizens at community centers or study-abroad students in summer programs.
Teaching is my calling. I so enjoy witnessing students' progress and growth.
Students usually describe my teaching style as fun and easy to understand. 😊

Learning Must be Fun
I do focus on making the learning experience fun.
You know how nervous you can get when you try to speak a foreign language. Believe me. I've been there.
I was once an English language learner. At an early stage of my learning, it was so intimidating and scary to speak English with my limited ability!
I struggled so much to master the language. And after all these years, I am still learning! (You can read my long frustrating journey with English in this blog. 😅)
When we are nervous, our minds are closed. We are in no condition to absorb new information. Stress only hinders learning!
Therefore, we must be relaxed and open when we learn. This is why I strive to make the learning experience fun and comfortable for my students.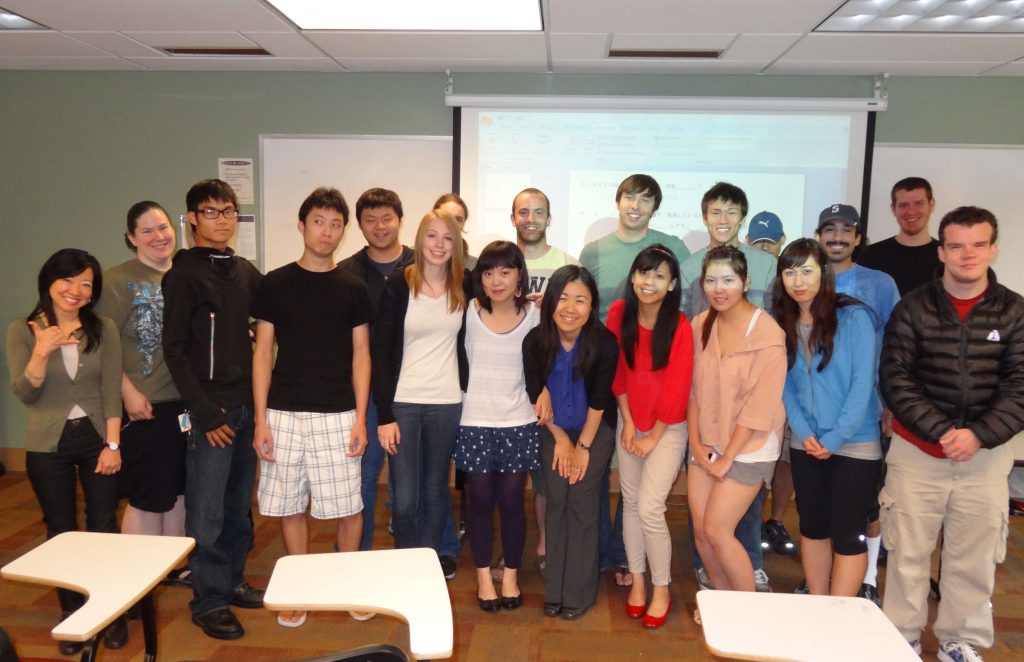 During my teaching experience of over 20 years, I've tried and tested various teaching approaches to best serve different types of learners.
Japanese Language Teacher Online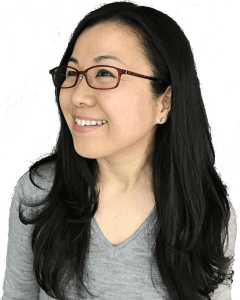 Now I provide online courses to help Japanese learners worldwide. I wish to use my teaching skills to assist learners on a broader scale.
Thanks to the internet, I can now reach out to those learners who want to learn but do not have access to Japanese classes or teachers.
They are in various countries in different time zones. So, I created self-paced courses where they could still ask me questions.
This way, they can learn Japanese in the comfort of their own house in their spare time. All of my courses do not have a time limit to complete. So they can learn at their own pace.
Check all the courses on the school website: Smile Nihongo Academy 
Want to Try a Mini-Course (free)?
Every learner has a different learning style. Therefore, it's always best to see if the course fits your learning style before you invest your time and energy. 
The only way to find out is to try the lessons. Hence, I am offering a free mini-course for you.
Mini-Course 1: Start-Up from Zero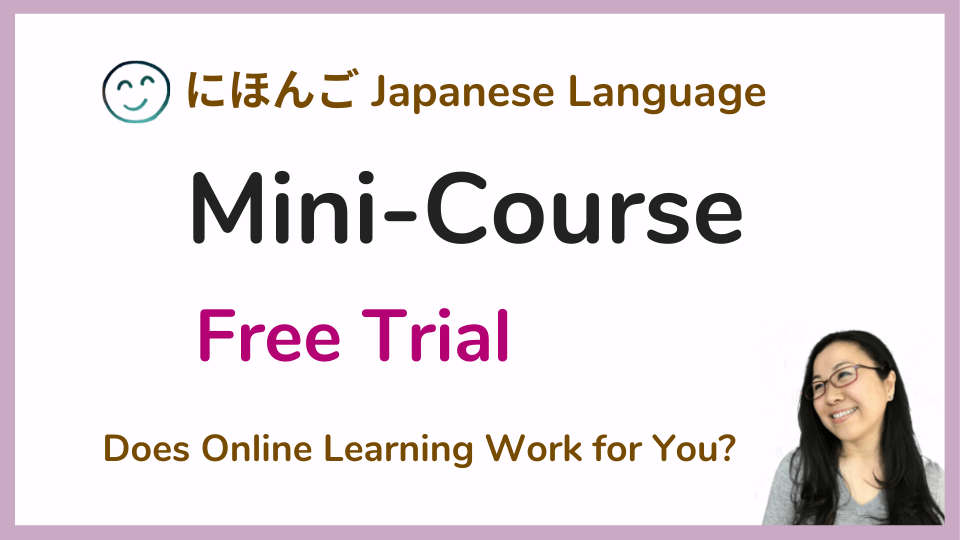 Mini-Course 1 is designed for complete beginners. You'll learn how to say basic things about yourself (name, nationality, and occupation). I will teach you how to speak properly, even with your very limited skills in Japanese.
Lesson 1 – Your nationality in Japanese
Lesson 2 – Let's talk about yourself!
Lesson 3 – Don't want to sound funny in Japanese?
Lesson 4 – Introduce yourself in Japanese
Printable Materials (PDF): Vocabulary list
---
 Let's connect!
Best of luck to all of you with your Japanese learning endeavor!
どうぞよろしくお願いします。(Doozo yoroshiku onegai shimasu)
裕子先生 Yuko-sensei