Learning Japanese is difficult! That's how you may be feeling no matter how long you've been studying. It is true. Learning any language is a challenge, and Japanese may be one of the most challenging ones because we have three different writing systems.
Recently, I've received emails from a few students who are frustrated with their slow progress in learning Japanese.
I can totally related to their frustration because that is what I felt when I was learning English.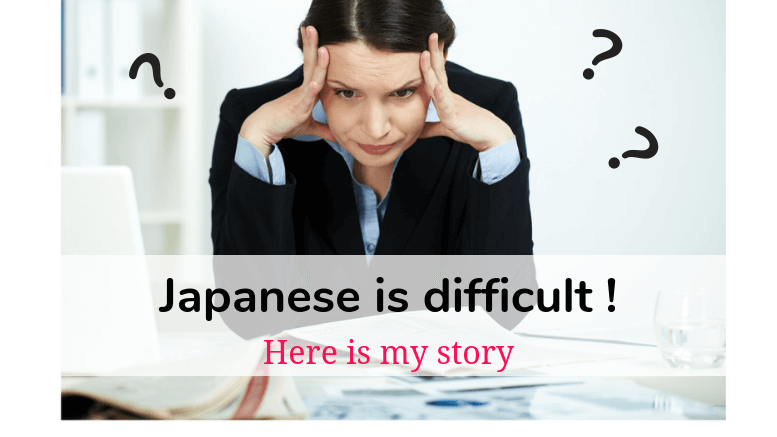 In my eyes, those students are doing great. For many of them, it has been less than half a year (for some of them, only a few weeks) since they've started learning Japanese and they are making steady progress.
But let's be honest. We all want to learn quickly and feel good about ourselves, right?
I was an English Learner
So, today I want to share with you my story as an English learner. My situation was way worse than most of you because I was experiencing the frustration after studying English for 7 years!
English is a required subject in schools in Japan. Most of us study English for AT LEAST 6 years in middle school and high school. Nonetheless, as you might know, the majority of Japanese people cannot even carry a simple conversation in English.
The major reasons are:
English and Japanese are fundamentally entirely different.
English education in Japan is exam-oriented, and not communication-oriented.
Most of the English teachers are Japanese, so we don't learn from a native teacher!
I loved learning the language and did quite well with English throughout middle school and high school. So, I decided to major in English at the university.
When I was a sophomore, I took a break from the university for six months and did study abroad in America to improve my communication skills in English.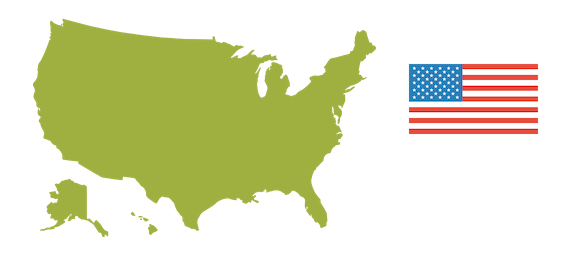 Do you know how it went?
Not well whatsoever.
My Big Frustration
Here comes my big frustration. For the first 3 months, I was in no-mans land, or so it felt. I felt like I was on a different planet.
I didn't understand what people were saying at all! And let me remind you that this was after I had studied English for 7 years.
At the school, store, post office, restaurant, on TV, on the radio, my brain couldn't comprehend the sounds of the language people utter.
The worst part was that I even couldn't understand what my host brother, a 7-year-old boy was saying to me. (I stayed with a local family)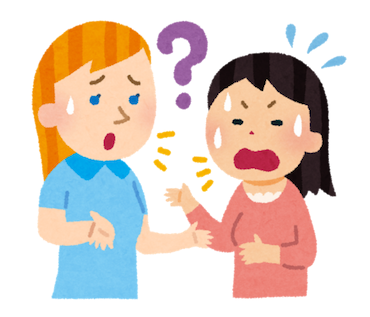 Now you can guess how stupid I felt about myself. I felt very depressed and discouraged.
I had already known all the English grammar, conjugation rules, sentence structures, phrases, and tons of vocabulary. They were all in my brain. However, I couldn't associate that knowledge with the sounds I was hearing.
I honestly felt I was going to waste time and opportunity I was given to study in the USA. I felt so sorry for my parents who had supported me for this endeavor.
Then, a Breakthrough Came
However, I still kept going to school every day and attended every class (although I didn't understand what the teachers were saying).
Then one day in my fourth month, magic happened.
That morning, I was sitting in the classroom as always and listening to the teacher. Then I realized…
Huh? Wait, wait, wait… I understand it. I understand it. I understand what she is saying! What is happening!!!???
That was the breakthrough moment.
Apparently, during those three months, my brain was slowly preparing and shifting to comprehend the foreign sounds of English.
All I needed was patience with myself.
And because I already had a good foundation with English grammar, thanks to all those years of studying, once I could comprehend the sounds my progress of communication skills was drastic.
Suddenly, I was an English language speaker.
All the things I hear began having meanings, and I was having a conversation with people!
By the time my six months were up, nobody believed that I was there only half a year. People thought I had lived in the USA for several years.
Honor Your Pace in Learning Japanese
So here is what I want you to take from my story.
You are doing great if
You can already introduce yourself in Japanese.
You know a few daily phrases in Japanese.
You can catch a few words or phrases by listening to Japanese people (even on TV or in a song).
And you are doing super if it has been less than a year since you started learning Japanese!
Here is another tip for your learning. Do not ever compare yourself with other learners.
Instead, please compare yourself with you a week ago, a month ago or a year ago. Recognize your own progress and give yourself a pat on the back!
Learning a new language is not easy. I know it because I experienced it first-handed.
That's why I am here to support you. If you are in one of my free courses or paid courses, please do not hesitate to leave your questions.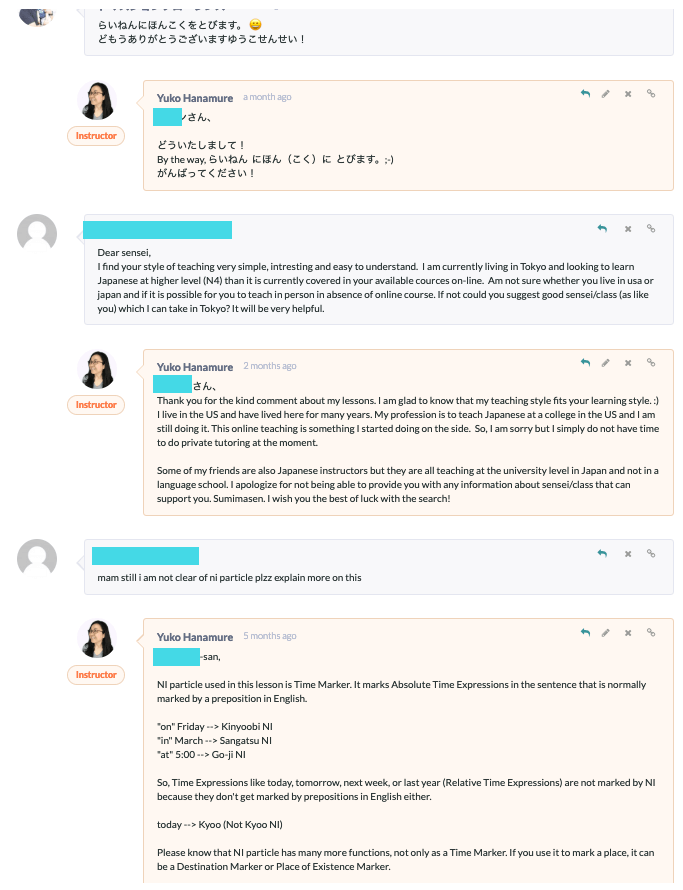 It is OK and totally natural not to understand everything at first. Please ask questions.
And please remember that every learner is different. If you are a slow learner, that is alright. Embrace the fact and go at your own comfortable pace. Never rush learning; let alone feel frustrated about yourself.
You are always progressing as long as you don't quit! 😀
I hope my tiny story helped you feel better and motivated to keep going with your Japanese learning endeavor.
Grammar Foundation is Essential
As you read in my story, having a solid grammar foundation is essential to master a language. That's what helped me improve my English drastically.
Please learn proper grammar first. That is going to be the base of your journey upon which you will build up your Japanese skills. You can always enjoy learning slangs and other stuff later in your journey. (That's why we didn't learn "Hey dude, what's up?" in English class and can you guess how weird I would have sounded if I said that to people during my stay in the US? lol) ​
If you want to start with basic Japanese, I have three mini-courses (free) for you. Click the one that fits your level below.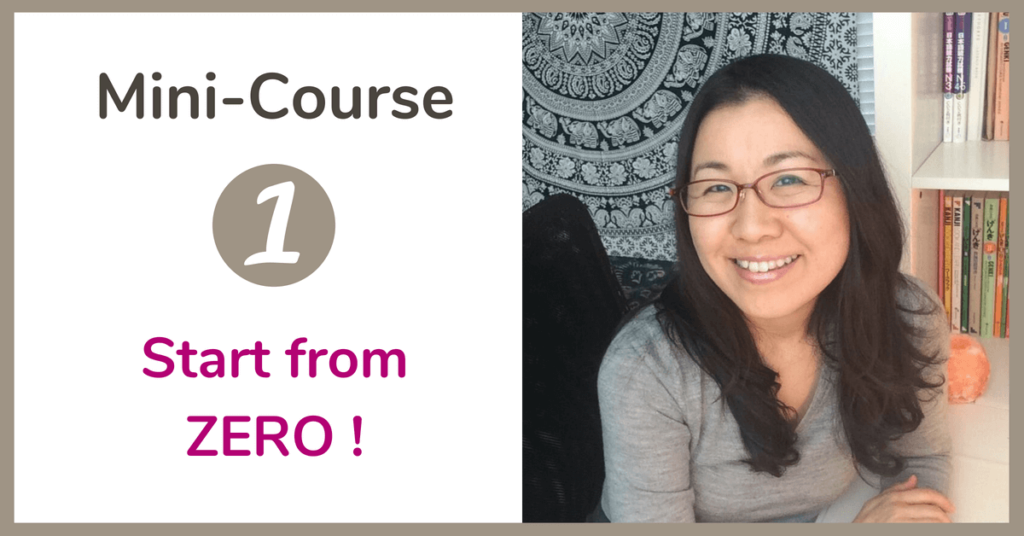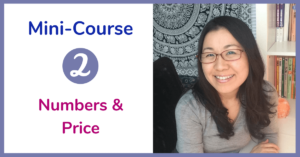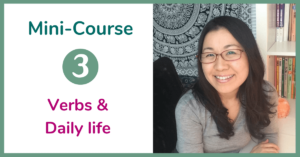 I look forward to having you inside the courses. では、また。Dewa, mata.
ゆうこせんせい Yuko-sensei