How much do you know about Japan? Let's learn fun facts about Japan through a short quiz! Here are 7 statements about Japan, Japanese culture, and customs. Are they True or False?
You can check the answers later in the video below. Here we go, let's see how many you can answer these questions!
Question 1: There are four major islands in Japan.
True or False? Can you name all the islands?
Question 2: When setting up a table, miso soup has to be on the left and rice on the right.
True or False?
Question 3: The drinking age in Japan is 21.
True or False? The drinking age in the U.S. is 21. Is it same in Japan? If not, how old is the drinking age?
Question 4: The flower that represents the Imperial Family in Japan is Sakura.
True or False? Sakura (cherry blossom) is a big part of Japanese culture. It appears in countless classic poem and novels in Japanese history. Does Imperial Family use the flower to represent the clan?
Question 5: Students in Japan have to take off their shoes even at school.
True or False? You know Japanese people take off shoes when they go indoors. Does this custom apply when children go inside their schools too?
Question 6: On Valentine's Day in Japan, men give women a special gift.
True or False? Valentines' Day in many Western countries is a day for couples to celebrate their relationships by exchanging gifts or planning something special for the day. How about in Japan?
Question 7: A man who received a gift from a woman on Valentine's Day, will give her a return gift a month later on

3/14

.
True or False?
Here Are the Answers!
Have your answers ready? Watch the video below and see you got all the answers correct!
Hope you had fun learning fun facts about Japan 🙂 You can check other blogs to learn about Japanese culture, pop culture, customs, and anything Japanese. Leave any questions and comments below. Dewa, mata!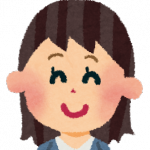 裕子先生(ゆうこせんせい) Yuko-sensei