家紋(かもん Kamon)means "Family Crest" in Japanese. Let me talk about Japanese Kamon in this article.
Kamon is hardly used in modern Japan, but in Samurai Era, each 武家(ぶけ Buke = samurai family) had their own Kamon.
Tokugawa's Kamon
One of the most famous Kamon in Japan is 三つ葉葵(みつばあおい Mitsuba Aoi).
It was the Kamon by Tokugawa Family. Tokugawa Shogunate ruled all of Japan for 260 years in Edo Period.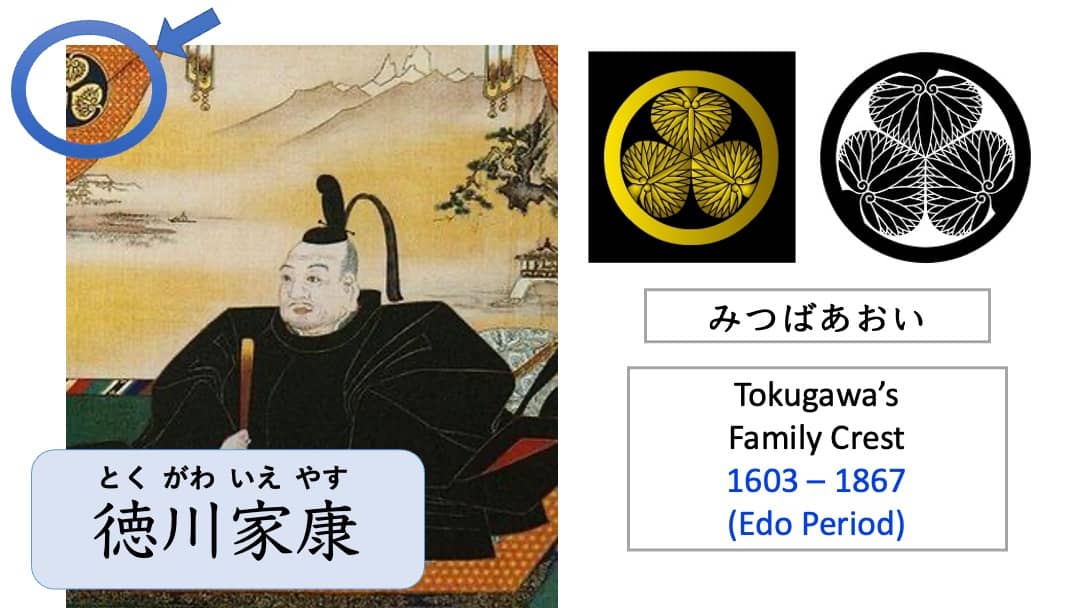 ---
Imperial Family's Kamon
The Kamon you will see most frequently in current Japan is the imperial family's Kamon.
Their family crest imitates 菊(きく) a chrysanthemum flower.
You will see the symbol on the Japanese passport.
Also, when you visit 明治神宮(めいじじんぐう = Meiji Jingu Shrine), you will see the chrysanthemum Kamon all over the place since Emperor Meiji rests at the shrine.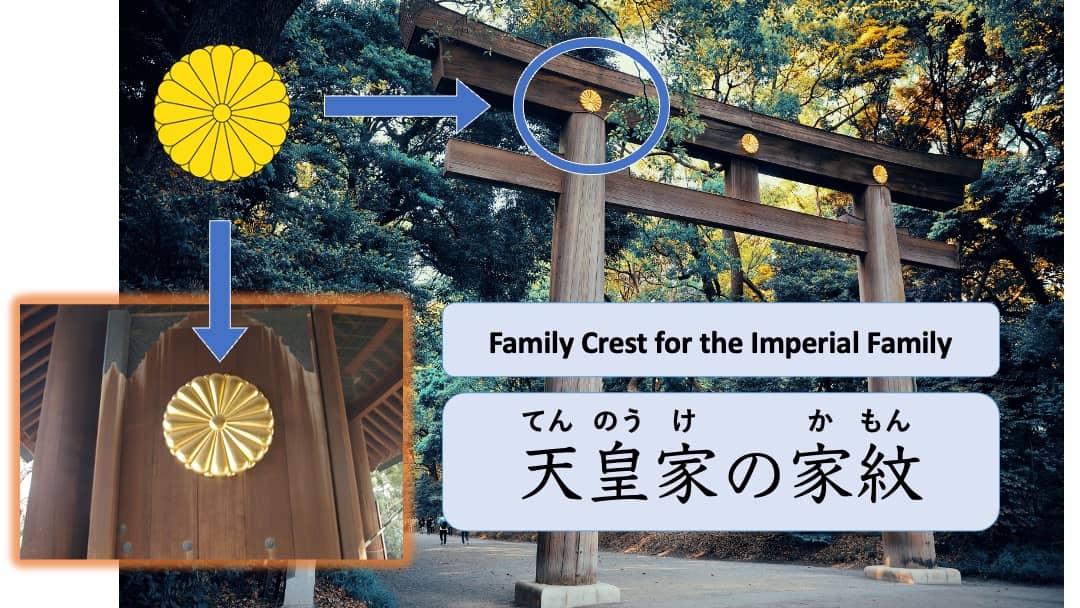 ---
Other Places You'll See Japanese Kamon
If a family has Kamon in current Japan, they will use it on a very formal Kimono.
This special Kimono is in black, and we only wear it to host our family member's weddings or attend funerals.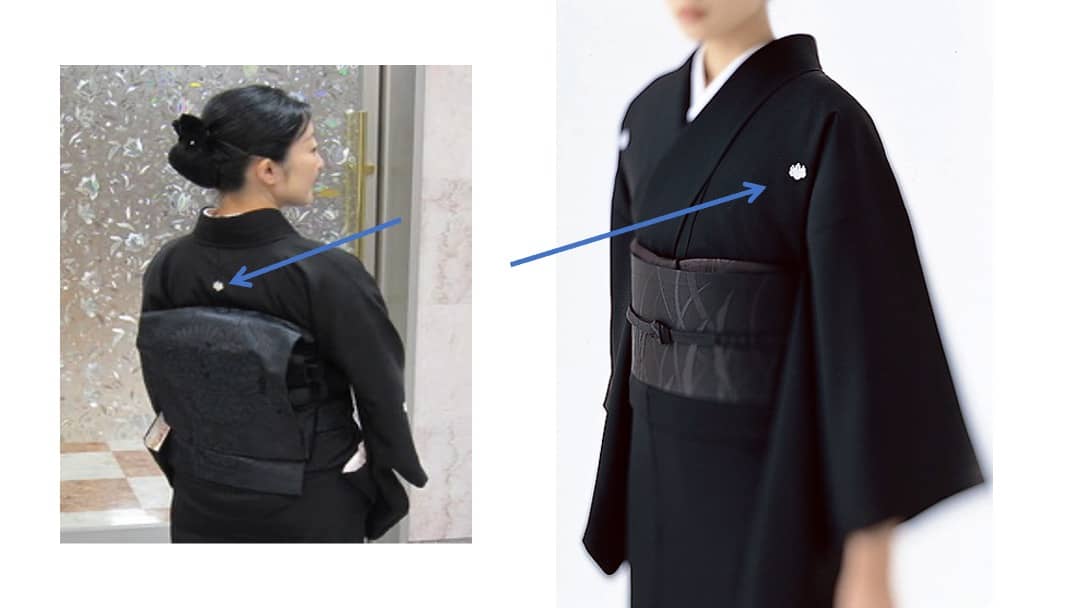 Kamon is also used on their family grave tomb.
---
More than 5,000 of Japanese Kamon
They say there are approximately 240 types of Japanese Kamon.
Each type has its variants. For instance, the below Kamon are all based on 藤(ふじ)Wisteria flowers.

As a result, there are more than 5,000 Kamon existing.
My father's family was Samurai, so we have Kamon. Since I was little, I remember seeing this Kamon displayed at my grandfather's place.
Can you guess what it imitates? 😉
Several years ago, I found a shop that makes T-shirts with Kamon. So, I ordered one with my family's Kamon for my husband.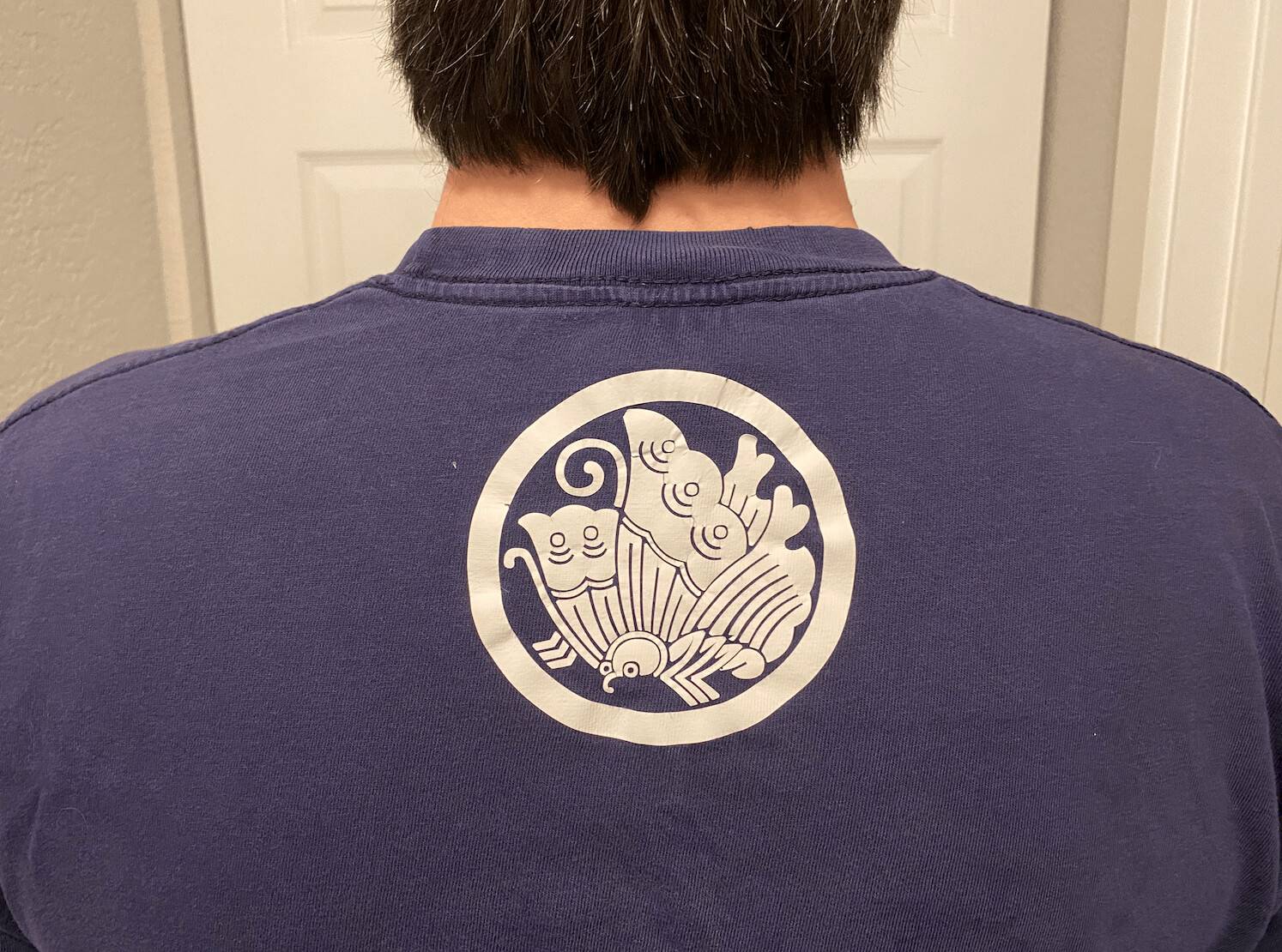 I no longer have the link to the shop, but I am sure you can find something similar easily online nowadays.
Just in case you are interested, I wanted to share the information.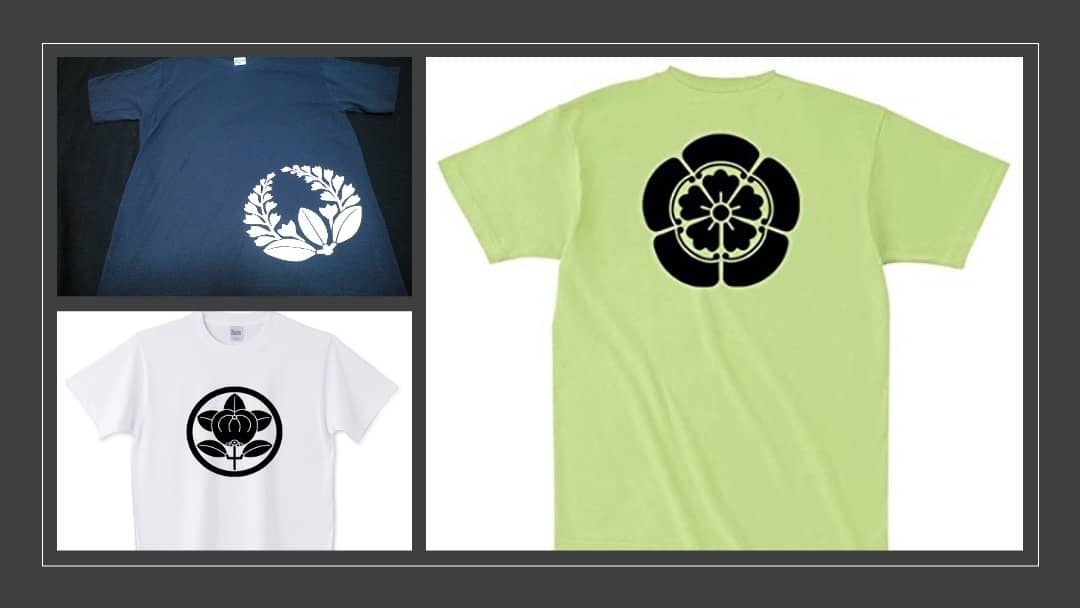 I hope you enjoyed learning about the Japanese 家紋(かもん Kamon)family crest.
では、また!
裕子先生(ゆうこせんせい)Yuko Sensei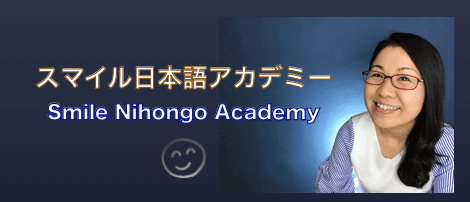 ---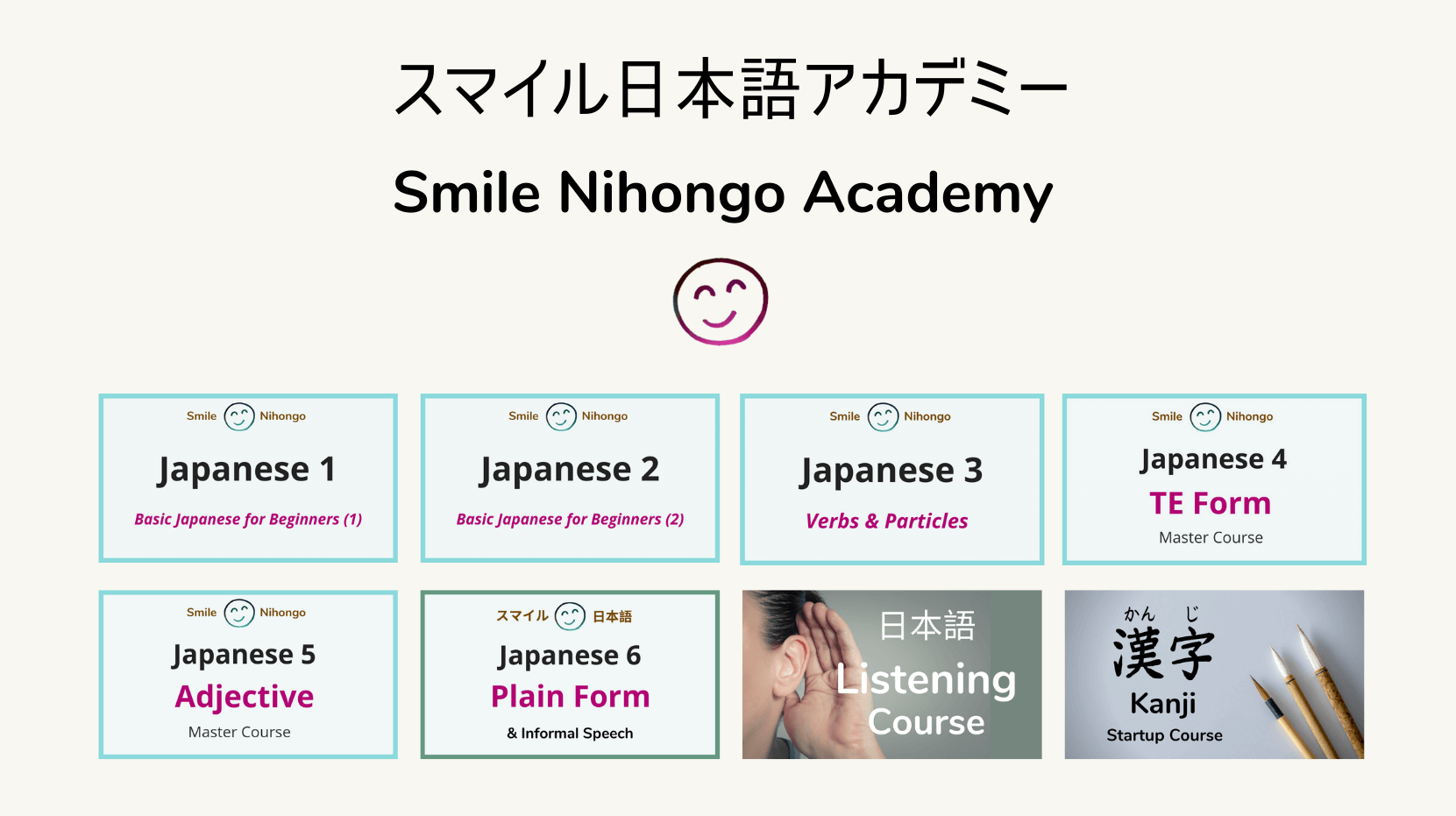 ---
Course Packages
*They are not always available, and I may close them anytime.
Thank you for your understanding. 🙏