Hello, Japanese 3 students at Smile Nihongo Academy!
Please leave questions in the comment area below about anything that is related to the course content.
Which lesson do you have difficulty understanding or need an extra help? Specifying the lesson helps me assist you better.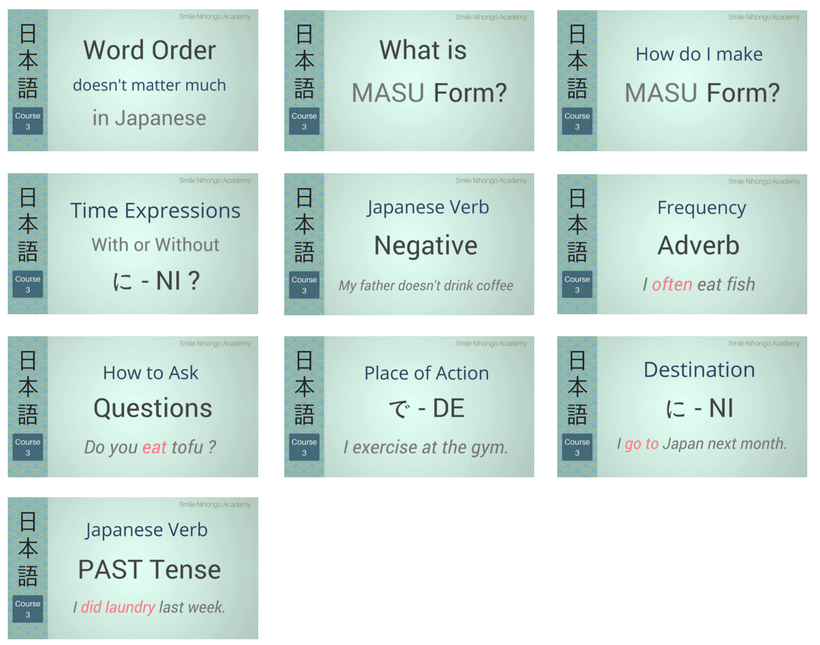 Leave Your Japanese Questions Below in the Comment Area
If the question is very simple, I can reply here. If not, I will make a response video (Office Hour Video) and share it with everyone enrolled in the course.
Remember, you can always leave those questions inside the course too.
Are you enrolled in other courses too?
Leave your questions for Starter Course on THIS PAGE. (Basic Japanese Starter Course)
Leave your questions for Japanese 1 on THIS PAGE. (Basic Japanese for Beginners 1)
Leave your questions for Japanese 2 on THIS PAGE. (Basic Japanese for Beginners 2)