Building vocabulary is the key to success in language learning. How are you learning and remembering your Japanese vocabulary?
Today, I want to share with you some tips to remember vocabulary that worked for me as an English learner and for my students as they learned Japanese.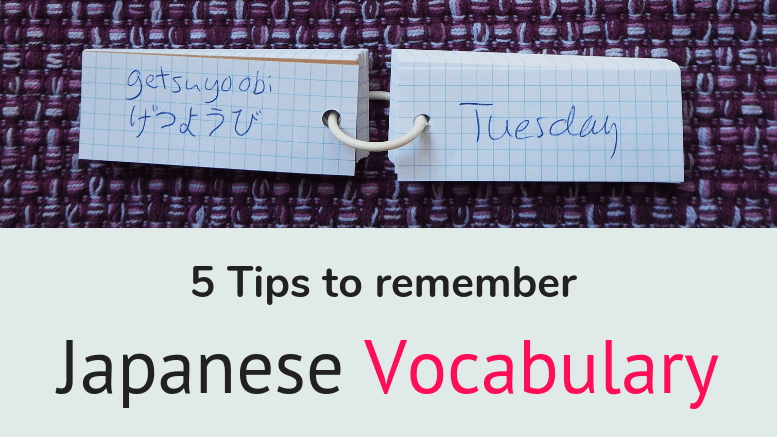 1. Use Japanese vocabulary in context
You can try this if you have a friend who understands Japanese (preferably, Japanese friends) who you can speak with in person or chat online.
Use the words you've learned in a context. You don't have to be able to say the entire thing in Japanese. Just insert the word into the language of the conversation at that time.
Example (Conversation in English):
Did you eat ばんごはん (dinner) already? 
How is the てんき (weather) over there today? 
I saw my old ともだち (friend) きのう (yesterday).
2. Organize your vocabulary.
Organize your vocabulary in the manner that your brain easily remembers.
I used to list English vocabulary according to the category in a notebook: food, body parts, clothing, things in the house, transportation methods, etc.
For me, it was easier to see all the vocabulary in one category on a single page. So, if you are like me, you can download this blank vocabulary sheet.
My husband, who is American, likes to group them in card sets like below. He writes English meaning in front and Japanese (Romaji & Hiragana) on the back.
I used the same thing in high school to memorize English vocabulary so that I could flip them and do a vocabulary drill as I waited for the bus.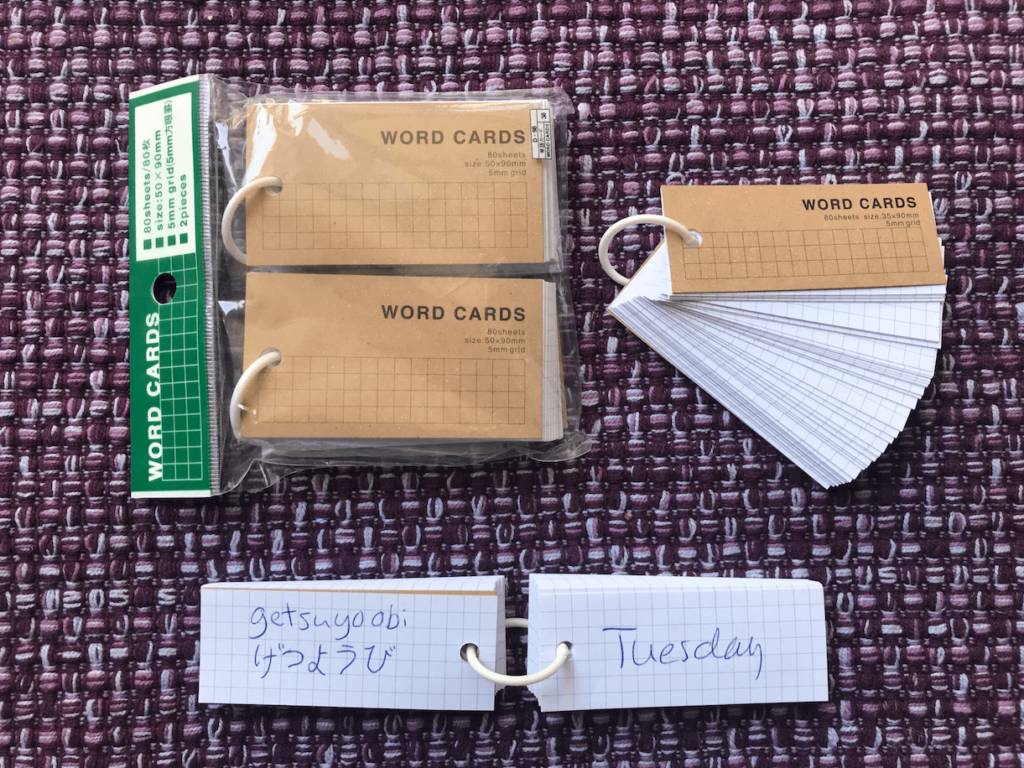 I know there are lots of flashcard apps nowadays. However, there is something about our brain remembering things written in our own handwriting better. 

We can easily find these card sets in a Japanese $1.50 shop in our area called Daiso. If you have Daiso in your area, you may want to check them out!
Amazon sells even colored cards of this type. Do you remember things better with color categorizing? Then, give them a try!
This particular one is $8.99 on Amazon USA.
3. Write them over and over
Writing the vocabulary by hand, over and over again, is an effective method too. Why do you ask? Because the hand activities are directly connected to the memory area in your brain.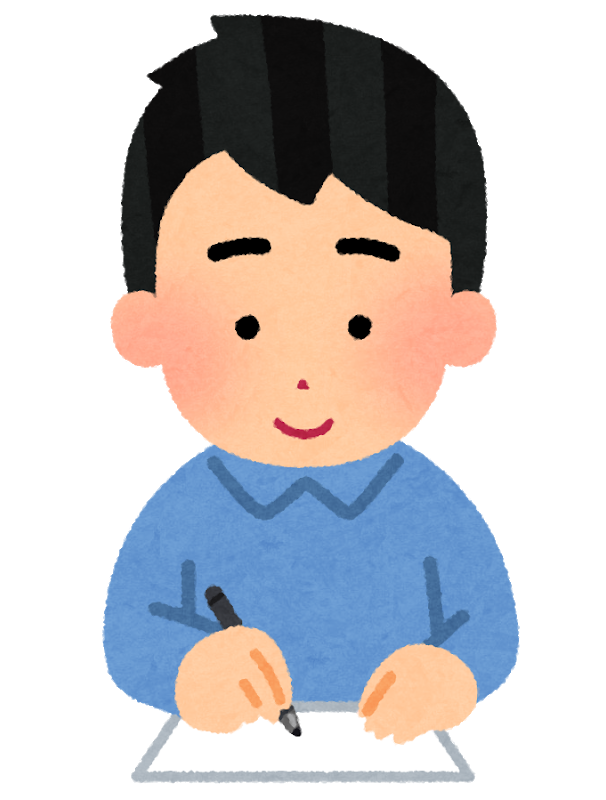 This is why we can almost unconsciously drive a car or write characters of our native language. Our hand remembers!
4. Learn vocabulary in a visual context
Another good way is to learn them in a visual context like below.
For instance, you can find a photo or illustration from a magazine, write down each item in Japanese on a post-it, and place them inside the picture.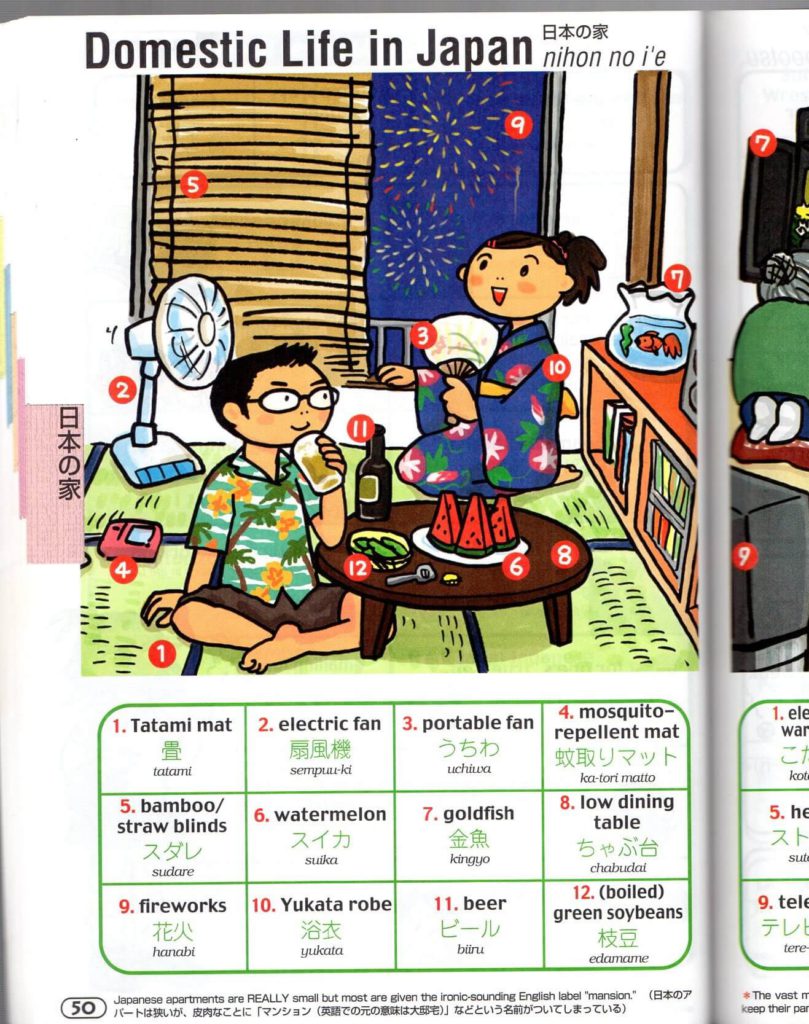 I bought this book over 10 years ago.
This book is designed for travelers to Japan in the manner that they can just open a page and point at the item (word) to communicate with people in Japan.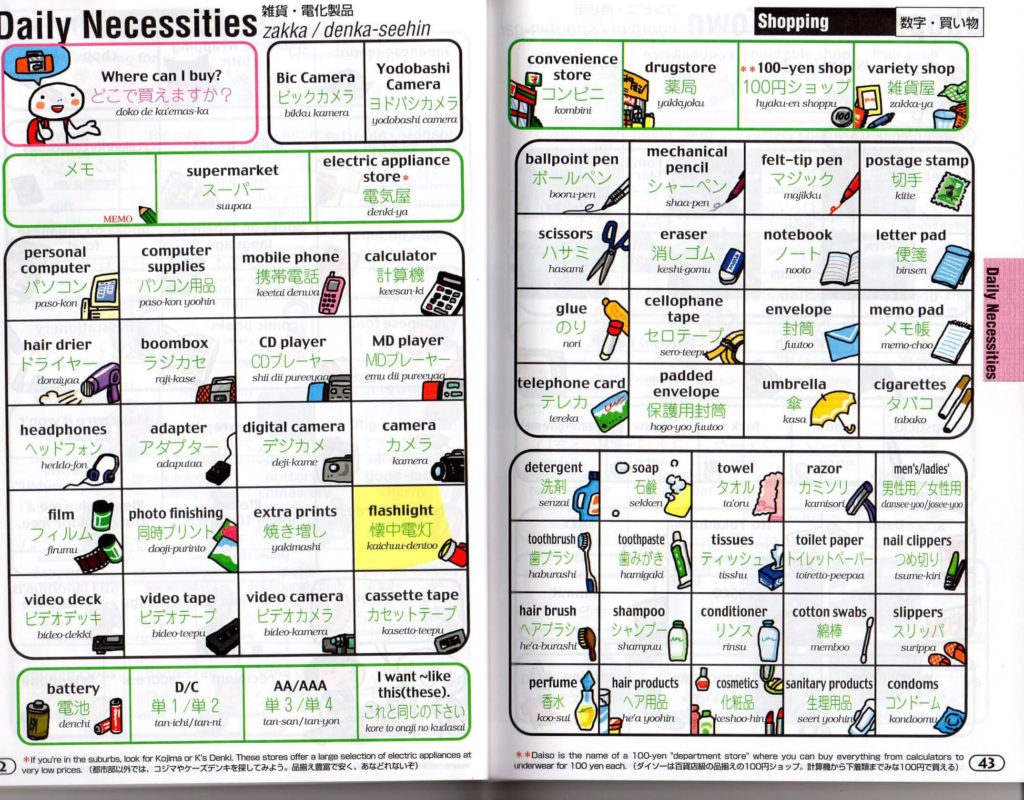 I've just checked on Amazon, and they now sell the newest version of this book. It comes with tons of visual aids, so check it out!
Yubisashi Book – English Edition
5. Use Japanese vocabulary in your sentences
Lastly, for the vocabulary to really stay with you, you need to use them in Japanese sentences.
If you live in Japan, you really have a benefit because the circumstance will force you to speak Japanese in various situations and use the vocabulary in spoken language.
However, I know that's not the case for the majority of you who try to learn Japanese outside Japan.
Therefore, the next best thing you can do is to create your own sentences using the vocabulary you have memorized. The more the sentences are related to your current life situations, the better you will remember the words.
If you are a student, create sentences related to your school life, your friends, or what your future dreams are.
If you are in a relationship, write about your boyfriend or girlfriend. What is your partner's age, job, personality, hobby, or favorite foods?
If you are already married with children, write about your family and how you spend an ordinary weekend together.
Get Feedback from a Teacher
Do you want a Japanese teacher to check how you used Japanese vocabulary in your sentences? Then, join in one of my full courses.
At the end of each course, you can submit an assignment, and I will check your Japanese!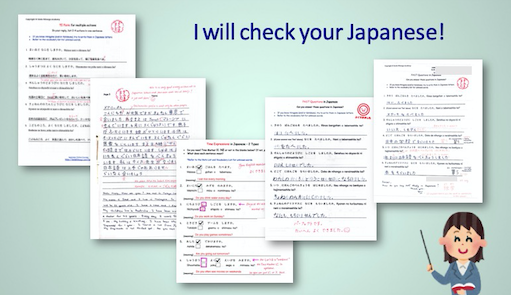 You can never be 100% sure if you used the vocabulary you've learned correctly in a sentence, right? Therefore, it's extremely important to receive a support from a teacher.
In my online courses, I assist you through lessons and support your success in Japanese learning journey. 🙂

How do you remember Japanese vocabulary?
These are the best ways to build your vocabulary which I have tested as a language learner and also witnessed as a Japanese teacher for many years.
I hope some of these tips work for you! Please remember, vocabulary building requires constant efforts on your side.
There is no need to rush but be sure to make a steady and constant effort.
If you have a particular way of building Japanese vocabulary that worked wonderfully, please let me know!
では、また。Dewa, mata.
裕子先生(ゆうこせんせい) Yuko-sensei