Here is the opportunity for learning Japanese online for beginners. Basic Japanese for Beginners, Course 2 is ideal for those who wish to communicate with people in real life situations. The course teaches you essential expressions and questions that would greatly help you enjoy the time in Japan. If you have an upcoming trip to Japan, this course is definitely for you!
Here is the short introductory video of the course.

Who is the course for?
---
This course is for learners who want to communicate in Japanese without mastering complex sentence structures. The course teaches you how to introduce each other, as for prices, find where things are, etc. Each lesson is full of useful expressions you can use on your next trip to Japan!
If your goal is learning Japanese online for beginners, step-by-step at your own pace, this course is for you. Once enrolled, you can view each lesson video on any device (PC, tablets, iPhone, etc.) and have lifetime access to the course. You can learn Japanese at your convenience!
Special Discount
---
As the reader of this blog, you get to sign up for Basic Japanese for Beginners 2 at a discount price of $59 instead of $69. 


Course Content
---
Introduction
Welcome and Take a quick tour of the course!
Section 1: Speech Style in Japanese
Lesson 1

Formal or Informal?
Section 2: Phone Number
Lesson 2

Phone Number

Quiz 1
Section 3: What?
Lesson 3

What is it?

Lesson 4

What is it? — Informal

Quiz 2
Section 4: What Time & What Day
Lesson 5

What time is it?

Lesson 6

What day is it?

Lesson 7

What time & What day — Informal

Quiz 3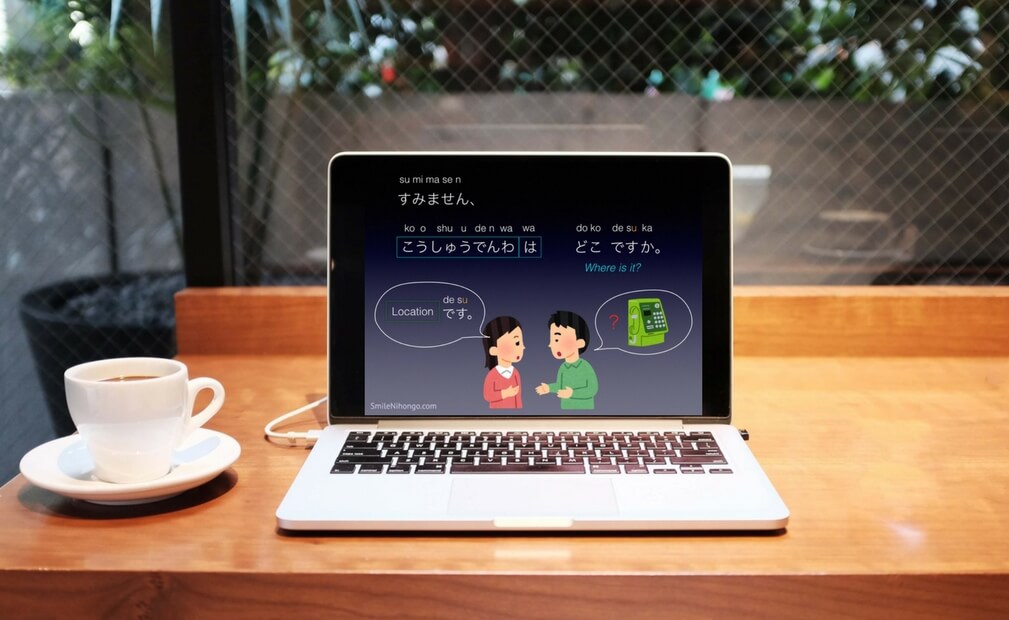 Section 5: How Old?
Lesson 8 How old are you? (1)

Lesson 9 How old are you? (2)

Lesson 10 How old are you? — Informal

Quiz 4
Section 6: How Much?
Lesson 11 How much? & 100 YEN

Lesson 12 1,000 YEN

Lesson 13 10,000 YEN

Quiz 5
Section 7: When?
Lesson 14 When is your birthday?

Quiz 6
Section 8: Where?
Lesson 15 Where is it?

Lesson 16 Location Words

Quiz 7
Section 9: Dialogue
Lesson 17 Dialogue in Japanese (Slow Speed)

Lesson 18 Dialogue in English Translation

Lesson 19 Dialogue in Japanese (Natural Speed)
Feedback from Your Teacher!
---
There are tons of online courses out there but how many of them allow you to actually communicate with your teacher? In the course, Basic Japanese for Beginners 2 you will get direct feedback from the teacher when you ask questions.
Support is essential for learning Japanese online for beginners. At Smile Nihongo Academy, you are going to have a real sensei (teacher) who is there to help you!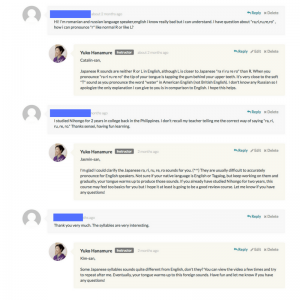 So, Who is the Teacher?
---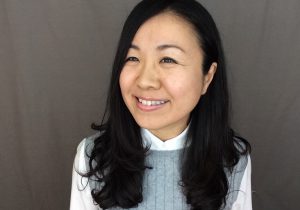 Here is your sensei (teacher), Yuko-sensei. She specializes teaching Japanese as a foreign language to English-speaking learners and has many years of experience teaching at the college level in the U.S. A.
Here are testimonials from her students.
---
Yuko-sensei is the best language teacher I've ever had the pleasure of studying under! She is passionate about her subject, and makes it easy to understand. She has a talent for making even the most complicated grammatical concepts simple, and for keeping the subject fun and engaging. I highly recommend Yuko-sensei to anyone looking to learn Japanese – you'll be speaking fluently in no time!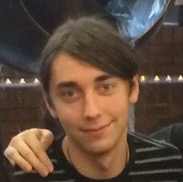 Mason
---
Having studied under Yuko-sensei for 3 quarters at a college, I can highly recommend her teaching style to anyone who wishes to learn basic Japanese! She is very understanding and matches your pace, she makes it a point to know where her students are having difficulties in. On top of that, she is warm, fun, passionate and very comfortable to approach. You won't regret signing up with her!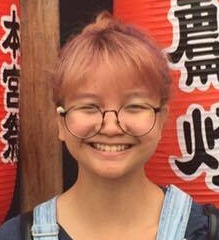 Erika
---
Yuko-sensei is a wonderful teacher, she teaches in a way that isn't just easy to learn, it's also fun! She is incredibly kind and you can easily tell that she cares about her students and puts a lot of thought into the way she presents the material so that it'll be memorable. I enjoyed taking Japanese with Yuko-sensei and would very much recommend her to anyone who wanted to learn Japanese!

Adriane