Are you struggling with Japanese Particles? They are confusing, aren't they?
What Are Particles?
Particles are grammatical markers that are attached to a word and indicate how the word functions in Japanese sentences. They are written either one of two Hiragana letters, and pretty much meaningless as isolated entities.
For instance, the Particle NI に doesn't mean anything by itself. Once it added to a place name like Nihon (Japan), however, and you say Nihon-NI, now it's marking Japan as the destination. The closest translation of Nihon-NI will be "to Japan" in English.
They are crucial elements in the Japanese language and many times, hardest for many to master. Firstly, there are so many of them. Secondly, one Particle can mark several different things.
I often receive comments from my students that particles are confusing and they are struggling.
Japanese Particle Practice!
---
Since I received so many requests from my students, I have created some particles practice videos on my YouTube channel.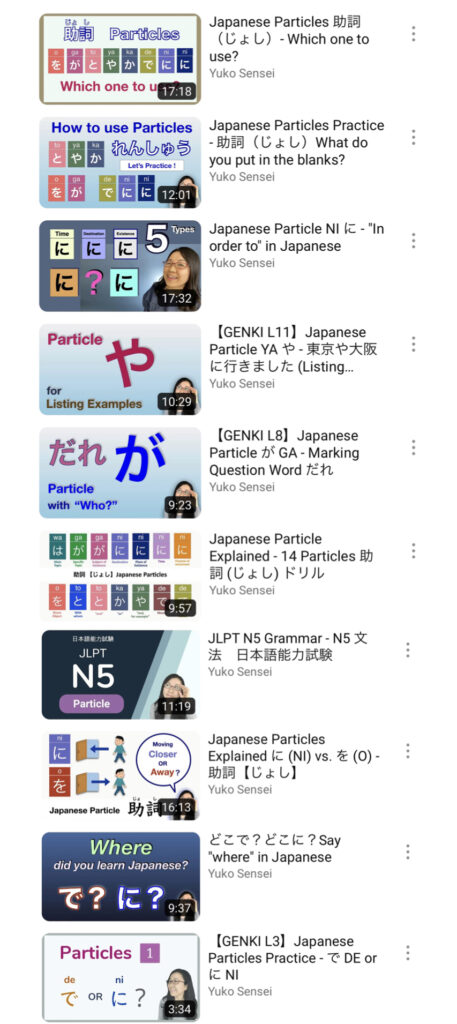 Can You Answer These?
---
First off, try this short video on Japanese Particles.
In the practice, I give sentences with a blank for a Particle to fill in like this. Do you know the answer to this particular question, by the way? Would you the Particle NI に or DE で for the sentence to make sense?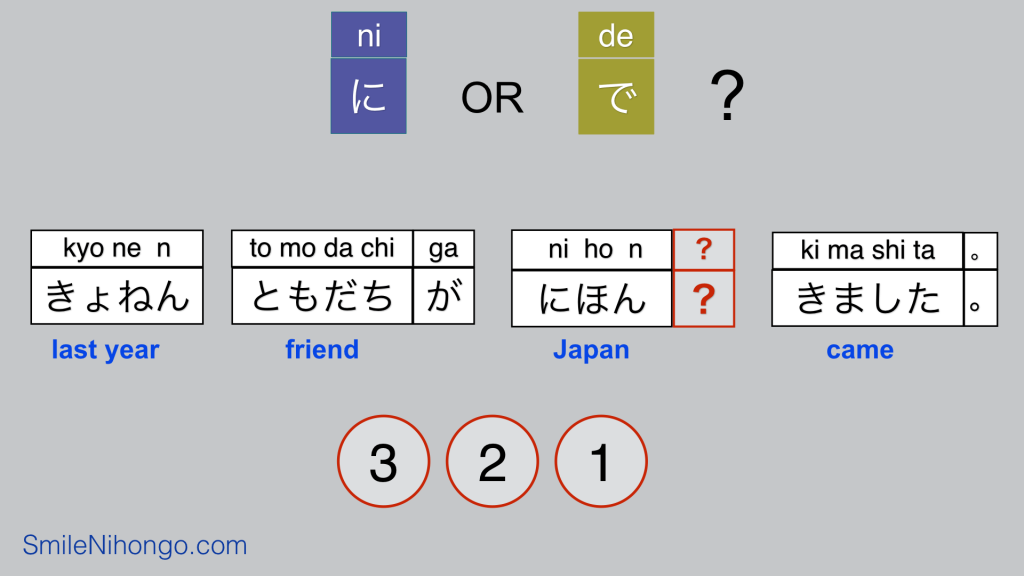 I added each sentence Romaji readings so you do not need to know Hiragana letter to try these exercises. Choose a right Particle to complete each sentence. Let's see how well you do!
Another Particle Practice  – と TO, や YA, か KA? (7:40)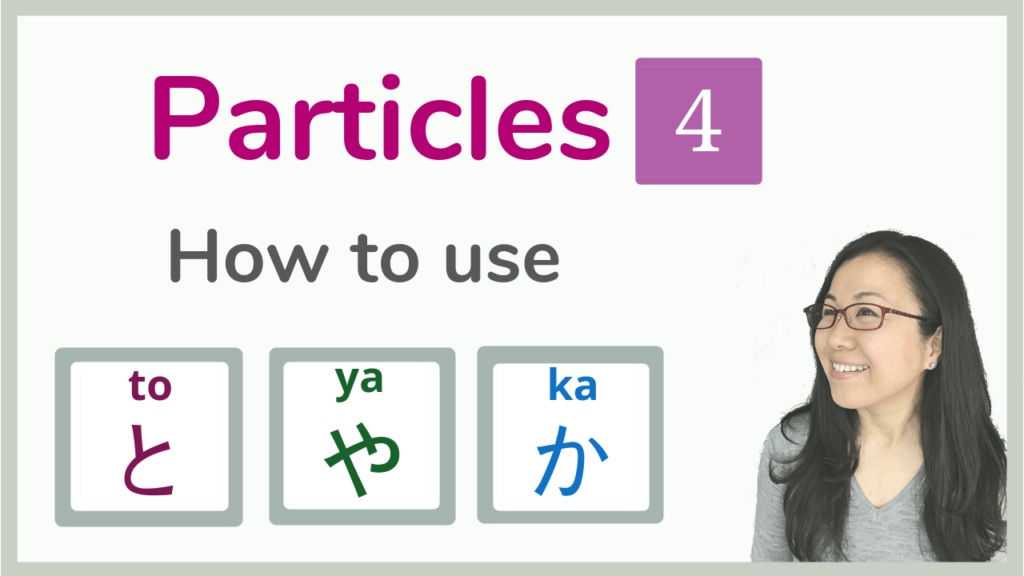 Dictionary of Japanese Particles
---
If you are looking for a handy dictionary to quickly look up particles, I recommend these two. The explanations for each particle is not in depth, but they are handy to grasp the core meaning with example sentences.
By Naoko Chino
Kodansha International
By Sue A. Kawashima
Kodansha International
I hope the information in this blog post helps you understand Japanese Particles better. Happy learning!