Have you ever wondered why Japanese people live such long lives? (average life span for men: 80.79 years old; for women: 87.05 years old) I have wondered and suspected if it is due to many fermented foods we consume on a daily basis. Miso paste is one of them. Do you know Japanese miso paste? We call it 味噌(みそ miso) and it's fermented soybean paste.
Miso has a long history in my country. They say it has been essential in Japanese cooking since 300 BC.
Naturally, I grew up eating Japanese foods made with miso. It is deeply rooted in my life. As a result, although I have now lived in the U.S. for over 20 years, I still use miso paste every day for cooking and literally cannot live without it.
Lucky me, I live in the Pacific Northwest of the U.S. where we can easily find miso pastes in Asian grocery stores. They carry many kinds of many brands and the prices are not too bad either. It normally ranges from $3.00 to $9.00.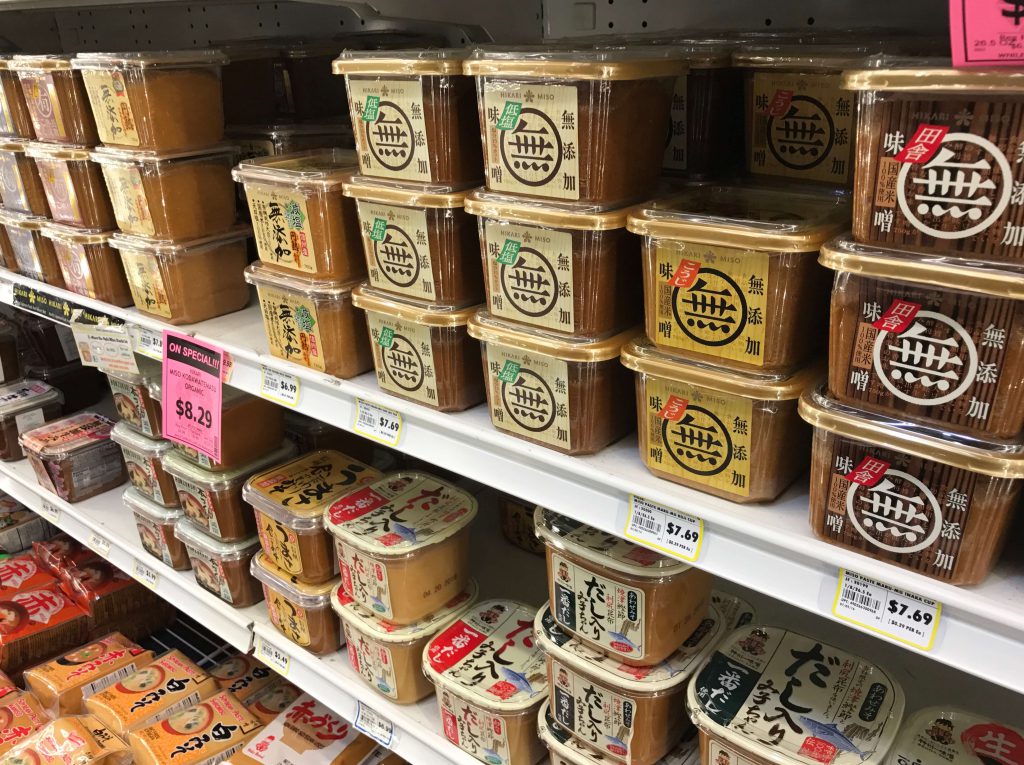 Childhood Memory of Homemade Miso
But of course, I prefer homemade miso paste.
It is quite a labor to make miso, and what you have made won't even be ready to eat for at least 6 months, since it needs to ferment slowly. Yet, nothing beats homemade miso. It also brings back fond memories of my childhood. My mother and all the aunts used to get together at my grandmother's place once a year and we all worked together to make a year-supply of miso.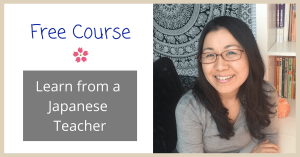 I remember my grandma sitting in front of a huge steamer making sure to steam all the soybeans just right. Once the soybeans were ready, we mashed and mixed them with KOJI (a fermentation culture) and salt. It was an entire day of hard work and, of course, we girls had to help too.
Nowadays, you don't need a huge steamer to cook soybeans as long as you have a pressure cooker at home. You can easily find KOJI in a Japanese grocery store or even on Amazon. If you ever attempt to make miso paste at home, I recommend organic soybeans and salt. It does affect the taste of miso drastically. I personally use high-quality sea salt or Himalayan Salt for my miso. Himalayan salt makes your miso taste mild.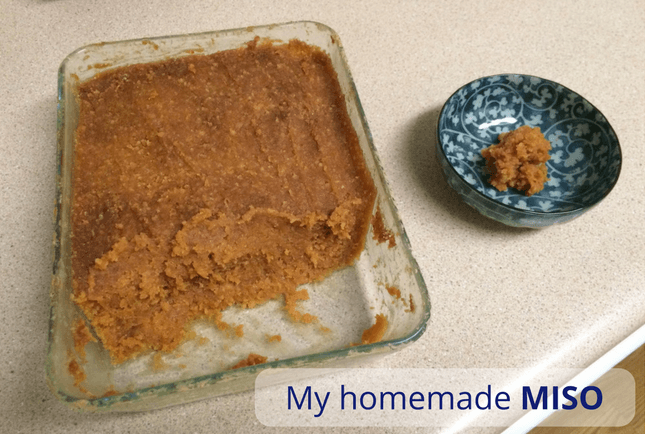 Miso Paste Health Benefits
Any fermented food is great for your health and Miso paste is no exception. Fermented food provides culture to keep your gut healthy. A healthy gut is fundamental for your digestion system to function properly.
I assume the culture in miso is the major factor that is contributing to Japanese people's health and longevity.
Traditionally, we consumed miso every morning in our みそ汁 miso-shiru (miso soup) for breakfast. One bowl of miso soup is full of nutrients you need for the day. It has tofu (protein), seaweed (Iodine), vegetables of the season (vitamins) and, of course, miso paste.
Here is the nutrition value of miso paste.
Total fat – 26%
Cholesterol – 0%
Sodium – 427%
Potassium – 16%
Total carbohydrate – 24%
Protein – 64%
Vitamin A – 4%
Calcium – 15%
Vitamin B2 – 3%
Vitamin B6 – 25%
Iron – 37%
Magnesium – 33%
Isn't Miso Too High in Sodium?
The only downside is that miso is quite high in sodium. You may worry that consuming miso will affect your high blood pressure. However, the percentage of high blood pressure in Japan is way lower than in the West. Do you know why?
Japanese cooking uses lots of vegetables full of vitamins and potassium. I just told you that we put veggies of the season in miso soup, right? The truth is that potassium flushes the excess sodium out of your system. That is how the Japanese diet is balanced out.
Here is an example of lunch one day that I prepare for myself at home.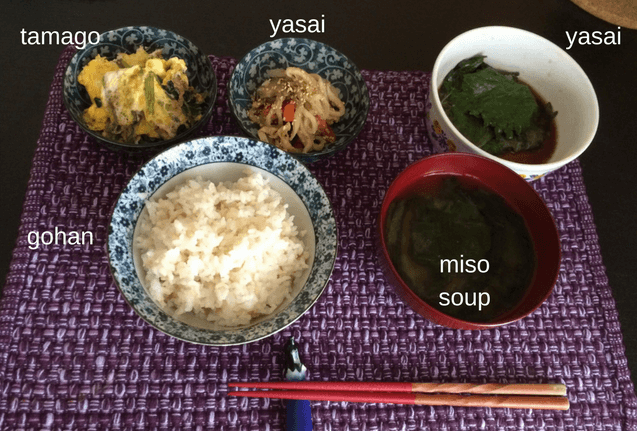 The Best Way to Eat Miso Paste
I would say the best way to consume miso is miso soup. Things you add in the soup (we call them 具(ぐ)"GU" in Japanese) such as tofu, seaweed, and vegetables are nutritious and balance out with the sodium intake from miso.
Just one thing you need to keep in mind when you make the soup. Add miso paste to the soup at the very last moment.
Miso is a fermented food and the culture quickly dies when it's heated. Therefore, it is essential to add miso paste right before the soup is served if you wish to receive benefits from it.
Another recommended way is to use miso as a dip. Cut some fresh vegetables and eat them with the paste. Japanese people usually use daikon radish, cucumber, and carrot for this. By eating miso paste as is, you will get all the benefits from this fermented food!
Get an eBook with over 200 Japanese phrases with MP3s that you can download for $1.00 ONLY.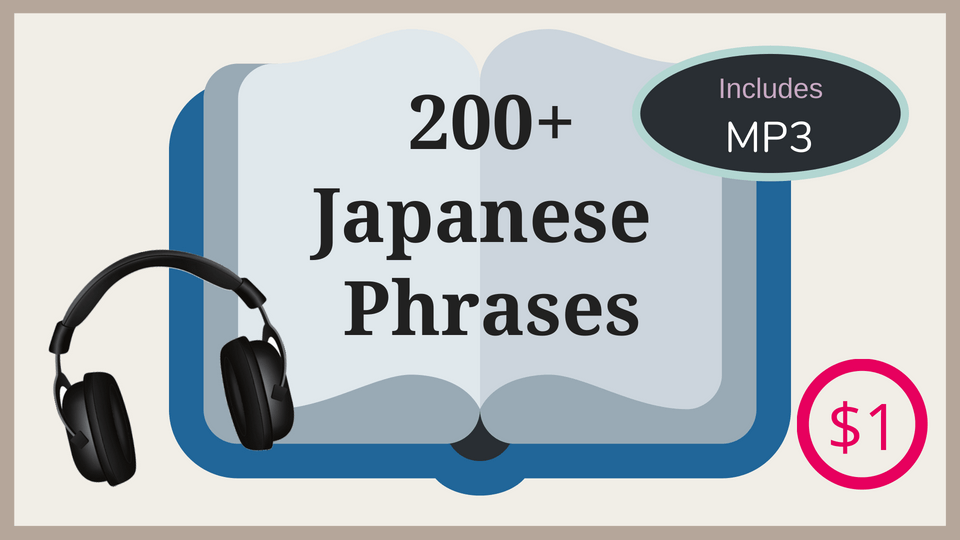 Where Can I Buy Miso Paste?
If you have Japanese or Korean grocery stores in your area, they should carry miso paste in their refrigerated section. It's always best to handpick your miso.
If not, Amazon carries some organic miso like this one.

Red Miso vs. White Miso
The main difference between red miso (aka miso) and white miso (shiro miso) is how you prepare the soy beans. We steam soy beans for red miso and boil for shiro miso.
Red Miso – Saltier, and widely eaten in Eastern to Northen parts of Japan.
White Miso – Milder and sweeter, and widely eaten in Western to Southern parts of Japan.
I've noticed that many Japanese restaurants here in the U.S. mainly use red miso for their miso soup. It's usually very simple containing tofu, seaweed, and chopped green onions. When you make your own miso soup at home, however, know that you can add more vegetables. It, in fact, is way better to prepare the soup that way for your health.
Miso soup is very simple to make. Here is one recipe I found on YouTube.

Enjoy Miso Paste at Home!
I hope you enjoyed learning about Japanese miso paste in this blog. Do you use miso for cooking at home? How do you use it? Share your own ways of enjoying miso with us by leaving comments below. I would love to know!
裕子先生(ゆうこせんせい)Yuko-sensei