Konnichiwa! Today we are going to learn how to write Japanese Hiragana S Group – さ、し、す、せ、そ.
If you are not familiar with the basic rules of hand-writing Japanese letters, such as three types of stroke ending, please read How to Write Japanese Letters first.
Watch the video below for today's lesson. It will walk you through how to write each Hiragana letter accurately and beautifully.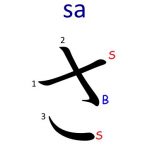 さ has three strokes, not two strokes.
Just like き that we learned in the previous lesson, the hand-written version and printed font of this letter look quite different. This [sa] –>さ is a printed font version where stroke #2 and #3 are completely connected. Look at the model on the left. Stroke #2 and #3 are NOT connected, right? You have to learn to write your さ [sa] like that. 
The Japanese consonant [s] is not as strong as the English [s] sound with less air is forced between the teeth when you pronounce it.
---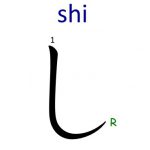 し [shi] has only one stroke and a simple looking letter. Just make sure to release your pen at the tip and keep the letter slender.
There is a reason why し is [shi] and not [si]. We don't have [si] sound in Japanese.
The Japanese し is NOT the [si] sound you hear in the English words "sea," "sit" or "CD." It sounds more like "she" in English but is shorter and the lips are spread wider as you pronounce it.
---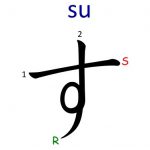 す has two strokes. The key to making this letter look right is to keep the loop on the second stroke  oval and stick to the line.
The tip of stroke #2 curves down towards the left, not straight down.
It is a combination of [s] and the vowel [u] and it sounds like "Sue" (woman's name) but is a little shorter. 
---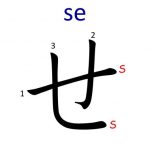 せ has three strokes. The first stroke is slightly going up and it's not completely level.
In some Hiragana books, you may see the tip of stroke #2 brushed up. This is possible if you are practicing calligraphy but using a pen or pencil, I recommend to write your せ with the second stroke stopped at the end. That's how we teach at the college.   
The pronunciation of [se] is similar to the sound of [se] in "second." 
---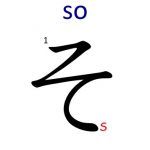 You may see そ in two different versions. Nowadays, it is common to write this letter in one long stroke. But some books still teach to write [so] in two separate strokes.
Either way, be sure to give the letter enough height and stop at the end of the stroke.
The pronunciation of [so] is similar to "so" in English but is shorter.
---
How to Spell "Z" Sounds 
Now that you know さしすせそ [sa, shi, su, se, so] in Hiragana, you can spell [Z] sounds, which are [za, ji, dzu, ze, zo].
Just like you did with the [G] sounds in the previous lesson, all you have to do is to add "voiced sound markers" てんてん "ten ten" to the upper right corner of each letter. See below.

Please note that we don't have these two sounds in Japanese:  [zi] as in "ziplock" and [zu] as in "zoo." So, the pronunciation of じ is [ji] as in "jeans," and not [zi].
The sound of ず [dzu] is quite difficult to describe with words. Unlike [zu], the air does not go through between your upper teeth and tongue. Please listen to how I pronounce ず [dzu] in the video above.
---
Do You Know Any Flash Card App?
I hope this lesson helped you feel comfortable writing Hiragana さしすせそ as well as ざじずぜぞ.
This is lesson 3 in this Hiragana series and you have already learned 26 letters. Amazing!
As I always say, don't rush, honor your own pace but keep practicing wiring Hiragana daily even for as short as 5 minutes. 
As you learn new letters, please do not forget to review the previously learned letters as well.
A constant effort is vital in mastering Japanese letters. If you haven't downloaded the free Hiragana materials yet, provide your name (nickname is fine) and email address and I will send them your way.
If you know any good, Hiragana flash card app (preferably free), please share the information with the community by leaving them below in the comment area. Arigatoo gozaimasu. (Thank you!)
Happy learning!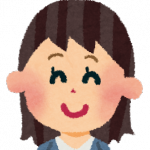 裕子先生(ゆうこせんせい) Yuko-sensei